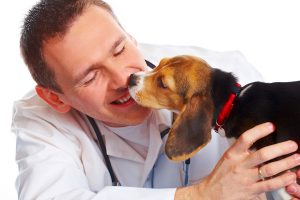 Fear Free is now accepting proposals to help researchers focus on reducing fear, anxiety, and stress related to veterinary visits or/and enriching the lives of pets at home.
To qualify, proposals must be original, evidence-based research that will increase and enhance the understanding of the science and knowledge on which Fear Free training and education is based. Fear Free is offering a grant amount of up to $2,500 to individuals, groups, or teaching institutions looking for assistance to help fund their study.
Submissions can meet one of two categories:
1) Research in dogs and/or cats exploring the prevention, reduction, or assessment of fear, anxiety, stress, and pain associated with veterinary visits, including travel, facilities, procedures, hospitalization, or the return home.
2) Research in dogs and/or cats studying the effects of techniques, approaches, and strategies to decrease fear, anxiety, and stress in the home including environmental enrichment, meeting behavioral needs, therapeutic interventions, and measures and tools for evaluating stress and distress.
Research projects should have Institutional Animal Care and Use Committee or Welfare approval.
Submissions are accepted throughout the year, but are now being reviewed. Proposals can be submitted to: fearfreepets.com/fear-free-research