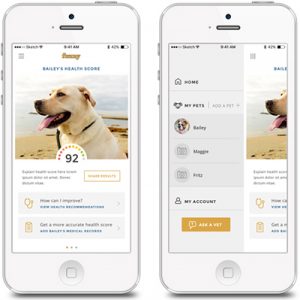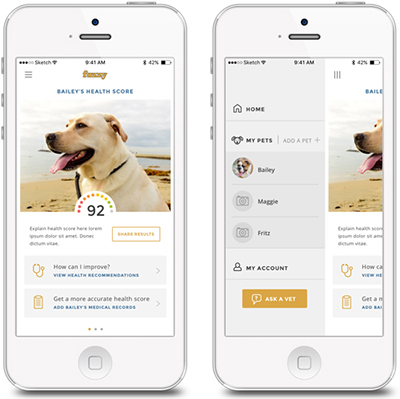 A new telemedicine veterinary care plan is now available across the U.S. from Fuzzy Pet Health, a subscription-based pet healthcare company in San Francisco. Fuzzy Connect enables owners to communicate with veterinarians in real-time directly via an app on their Apple or Android device.
The service provides users with immediate access to medical advice, as well as tips for behavioral problems, diet, and supplements. In some states, members will also be able to order prescriptions through the app and schedule in-home veterinary appointments.
Fuzzy hopes the new app will redefine the relationship owners currently have with their veterinarians.
"Our team has been providing veterinary care over telemedicine in the Bay Area for a while now and we've seen an incredible shift in how our members engage," said Robert Trimble, DVM, Fuzzy's head of veterinary services. "The average pet parent goes to the vet only 1.6 times a year, while our members get in touch with us roughly once a month."