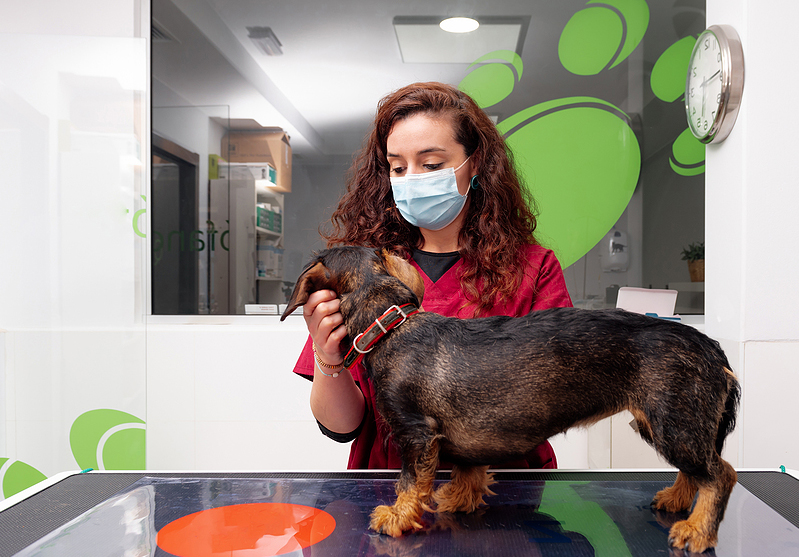 The continued strength and dedication of America's veterinary community is to thank for the American Veterinary Medical Association's (AVMA's) latest milestone.
The group has surpassed 100,000 members, representing a nearly 20 percent increase in the past decade. Founded in 1863, AVMA's membership constitutes nearly three quarters of all U.S. veterinarians, including members in every state and territory and more than 60 countries, the association reports.
"Almost 160 years ago, about 40 veterinary surgeons from seven states gathered in New York to form what became the American Veterinary Medical Association," says AVMA's executive vice president and CEO, Janet Donlin, DVM. "We are so immensely grateful for the support and commitment of our members, and we are honored to serve them in all that we do."
As far as the association's generational composition goes, millennials (i.e. those born between 1981 and 1996) make up the majority at 37.2 percent, followed by Generation X (1965 to 1980 at 30.1 percent) and baby boomers (1946 to 1964 at 25.8 percent).
Members, however, represent a complete range of ages, including the Greatest Generation (1901 to 1927, 0.3 per cent), the Silent Generation (1928 to 1945, 6.2 percent), and Generation Z (1997 to 2012, 0.4 percent).
"Most of our current members can't remember when society transitioned from horse-and-buggy days to automobiles, and the profession transitioned as well," says the association's president, Lori Teller, DVM, DABVP (canine/feline). "AVMA was there for its members then, and now, as we increasingly incorporate technology into our practices, AVMA is here to help veterinarians utilize technology appropriately, not be replaced by it."
"When I reflect on the scientific advancements, education, training, and expert care that have brought us to this day, and the dedication, compassion, and service our members deliver for our patients and clients on a daily basis, I see an innovative and ethically grounded profession with an amazing past and a very bright future," adds Dr. Donlin. "As always, we are stronger together."
Those who identify as female comprise 61.5 percent of membership (up from roughly 50 percent in 2010), while those who identify as male represent 38.4 percent and those identifying as nonbinary comprise 0.1 percent.
"The veterinary profession is vibrant because people can do a variety of things with a veterinary degree, and a diversity of opinions allows the AVMA to continue to be relevant," Dr. Teller says. "AVMA is known as the great convener because we are able to bring together people from diverse backgrounds to work together to find real solutions to problems that everyone can utilize."