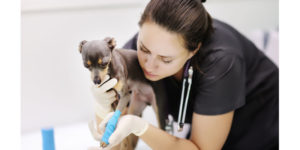 Securing equal access to vital veterinary medicines for companion animal veterinarians around the world is at the center of a new campaign spearheaded by World Small Animal Veterinary Association (WSAVA).
Restricted access to veterinary medicines is a long-standing problem and limits the efforts of many veterinarians to provide optimal care to their patients in regions such as Eastern Europe, Africa, and Asia, the association says. The problem extends to even essential medicines, such as those required to properly manage pain. The result is immense and unnecessary suffering.
"Difficulty in accessing therapeutics to treat patients is a critical issue for companion animal veterinarians in many parts of the world," says WSAVA past-president, Walt Ingwersen, DVM, DVSc, DACVIM. "It causes huge frustration and means that many, if not most, companion animals globally do not receive optimum care. It's a situation that requires urgent change. Working in partnership with our colleagues across the veterinary sector, we are focused on bringing this about.
"While a number of issues impact the supply of veterinary medicines, duplication of the regulatory medicines approval process in various regions of the world is one of the biggest, and the focus of our joint position statement on regulatory convergence. The WSAVA Therapeutics Guidelines Group (TGG) has been working hard on the issue of access to and availability of veterinary medicines, and will shortly be announcing the first of a set of practical tools to support veterinarians and their associations to lobby their own governments and regulatory bodies.'
The issue come to the fore following a survey conducted at WSAVA's 2019 World Congress in Toronto, Canada, in July in which the association formed TGG to discuss potential solutions. The meeting resulted in a new position statement, which has been endorsed by the following global veterinary associations:
The World Veterinary Association
HealthforAnimals
The Federation of European Companion Animal Veterinary Associations
The Commonwealth Veterinary Association
The Federación Iberoamericana de Asociaciones Veterinarias de Animales de Compañía
The Federation of Asian Small Animal Veterinary Associations
The Federation of Veterinarians of Europe
The Federation of Asian Veterinary Associations
The Fédération des Associations Francophones Vétérinaires pour Animaux de Compagnie
The Caribbean Veterinary Medical Association