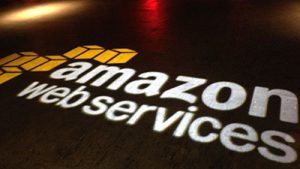 GlobalVetLINK (GVL) announced it has migrated its online animal health documentation platform to Amazon Web Services (AWS), a third-party cloud solution, to assist in customer data security and system functionality.
GlobalVetLINK, founded in 2001, provides web-based animal health solutions for food and companion animal health practitioners. GVL's online certification solutions enable users to quickly and accurately create professional health records, including veterinary feed directives, certificates of veterinary inspection, veterinary prescriptions, diagnostic results and history, equine infectious anemia test certificates and more.
Amazon AWS cloud computing service offers businesses the virtualized computing power, storage, and other platform services needed to more efficiently host their websites and internet-based functionality. The transition from a traditional data center to AWS allows GVL to better support current users, certificate creation, advances in technology, and feature enhancements.
With the transition, the company said it expects to see greater customer satisfaction through various platform improvements:
Increased data and system security
Faster technology advancements, increased development capacity and more seamless deployment of new features
Expanded server capacity and improved performance
Reduced system downtime