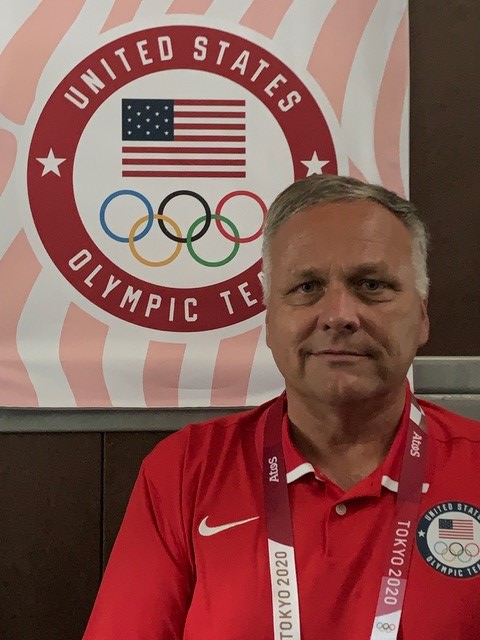 Equestrianism was somewhat of a late-comer to the Olympics, debuting at the 1900 Olympic Games in Paris. Then the competition disappeared, returning finally in 1912 and continuing through every following Summer Games.
Veterinarians are integral to the health and safety of the show jumpers competing in the Olympics and other equestrian events around the world. Overseeing the U.S. Show Jumping Team since 1999 is Tim Ober, DVM, a veterinarian with John R. Steele & Associates in Vernon, N.Y.
Dr. Ober spent a lot of time around Standardbred race horses as a child, which spurred his interest in veterinary medicine, particularly the sports medicine aspect. He spent seven years at an equine veterinary practice in Virginia, where he developed an interest in the care of sport horses, and joined John R. Steele & Associates, a practice specializing in the care of high-performance equine athletes, in 2001.
A love for horses
Prior to formally joining John R. Steele & Associates, Ober had worked with several of the organization's clients. This led to an invitation to be part of the veterinary team traveling to international equestrian competitions, which Ober truly enjoyed. "I had a good time," he says. "I enjoyed the challenge and learned a lot. That was my introduction to working for the U.S. team, through clients of Dr. Steele."
Ober saw tremendous opportunity in working with the U.S. Show Jumping Team. "It allowed me to travel and see the world," he says. "It also allowed me to get to know veterinary colleagues from around the world and see how they practice and what they do differently. So it was really a growth experience in that regard."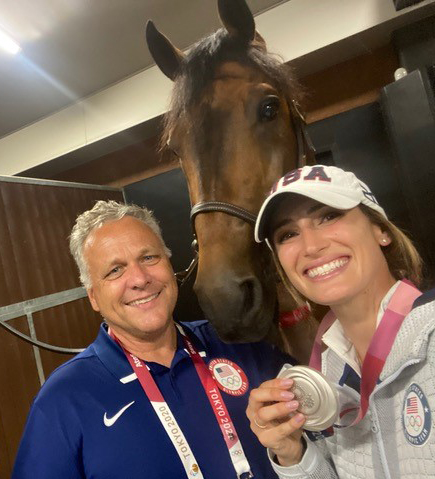 International equestrian competitions are sanctioned by the International Federation for Equestrian Sports, headquartered in Lausanne, Switzerland. Competitions are held around the world, and include jumping, dressage and para dressage, eventing, driving and para driving, endurance, reining, and vaulting. Olympic events include dressage, eventing, and show jumping.
As in many other sports, riders are ranked based on their performances at various international competitions, and their ranking determines whether they are accepted on a particular team.
"Getting accepted means you have successfully accomplished a certain set of minimum criteria," Ober explains. "Twenty or 25 riders might apply for the Olympic Games, and those horses will be placed on what's called the long list. A trials process reduces the number down to a short list of 10 or 12. Those who perform the best at specific selection competitions are then selected for the Olympic team. Often the team closely mirrors the placing in the world rankings of American riders who compete throughout the year."
Ober's first Olympics was in Athens, Greece, in 2004, and he has attended all Olympic Summer Games since, with the exception of the 2016 Games in Rio de Janeiro. He also has traveled for the Pan American Games, the World Championships, and other important international equestrian events.
He is quick to note he is one of a group of veterinarians who work as a team at various competitions throughout the year. "We have a pool of veterinarians who attend all of the major events," he says, "and we work together in that regard."
Ober's veterinary responsibilities begin long before an event. He gets to know the competing horses on a deep level: their physiology, specific health issues, dietary needs, and more. Some of the horses are patients he sees in his practice, while others are cared for by colleagues who provide regular feedback to Ober in the run-up to a competition.
"Communication with the regular veterinarian as we approach an event is an important aspect of the job," Ober says. "When I go with those horses on a trip, which encompasses the quarantine beforehand, the competition itself, and typically the selection process before all of that, it's important for me to know the most important elements of how to care for them successfully and keep them in the best condition."
Elite equine athletes, just like their human counterparts, are in training pretty much all the time, and owners have developed special programs designed to promote top performance. "Like all athletes, what goes on at home and the regular training program is what results in success at the important moments," Ober explains.
It's his job, he adds, to understand and follow the program in a way that "gives us a horse that is sound, fit, and ready to compete throughout the whole process." He also is present during every aspect of the competition, starting with the horse inspection. This involves trotting the horses before a panel of veterinarians, who deem whether they are fit to compete.
Ensuring a horse is in top condition means knowing its strengths and weaknesses, and staying on top of any potential issues. "This means right down to knowing a horse's chiropractic tendencies," Ober says. "We have gotten to know these horses over the years, including certain chiropractic needs when they travel, so we address those. We know which horses have gastrointestinal issues, and we manage those. We want to stay on top of any stresses a horse may encounter over the competition."
The Summer Olympics, of course, provides the largest stage for equestrian competition. The games are naturally stressful for all concerned, but postponing the 2020 Summer Games in Tokyo for a year created unique challenges. "The postponement gave some riders extra time to prepare their horses, and some of the riders we had on our team would say they showed up in better order," Ober says. "For other riders, it worked out the other way and they missed their peak window by having the games moved. However, as far as veterinary preparation, I would say it was pretty much business as usual. Making sure the horses were healthy and ready to compete was relatively unaffected by the COVID situation."
Travel is tricky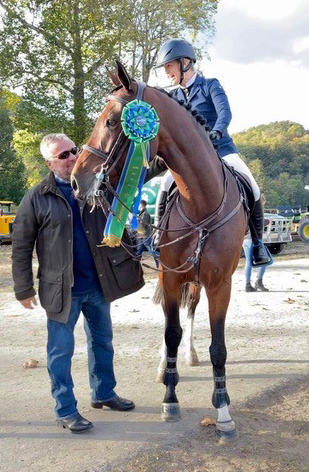 Transporting show horses internationally is no easy feat. They are loaded onto a cargo pallet and placed aboard the plane like any other cargo. Horses that travel frequently quickly get used to the routine, though it can still be stressful, says Ober, who travels with the horses in the cargo hold to ensure their safety and health. Over the course of an hours-long flight, Ober and others feed their wards as needed, and make sure they stay hydrated, which may involve IV fluids before or after traveling. Equally important is making sure the horses are able to put their heads down over the course of the trip, which helps prevent potential respiratory issues.
Like human travelers, each competing show horse must have a passport, which is a booklet containing documentation of vaccinations, required blood tests, previous competitions, microchip number, and more.
During the Tokyo 2020 Olympic Games, the U.S. Equestrian Team won silver medals in Dressage in Team Competition and Jumping in Team Competition. The quality of the venue was many steps up from Ober's first Summer Olympics in Athens, which featured conditions he calls "not very horse-friendly."
"I recognized from that experience there had to be a way to do what we could to make sure the horses come out of it in better shape than they did in Athens," he notes. "That has been something I've tried to contribute to over the past few years."
Ober works tirelessly toward the success of the show horses in his care, but personally gets much out of the experience. What brings him the greatest satisfaction? "I think it's just having a hand in the idea we helped the horse succeed in the context of an important competition and come through it in good order," he says. "It's seeing those horses get a medal, yes, but also continue to compete because they are still healthy and sound is what I enjoy the most."
Don Vaughan is an award-winning writer who frequently writes about veterinary-related topics.