Suggested Veterinary Products
An 8.5-pound tumor was recently removed from a male green sea turtle at National Oceanic and Atmospheric Administration's (NOAA)'s Marine Turtle Research in Honolulu, Hawaii. Robert A. Morris, DVM, MS, marine biologist and an independent contractor for NOAA, performed the surgery.
Dr. Morris has worked with the sea turtle program out of the Makai Animal Clinic Kailua, Hawaii for more than 15 years.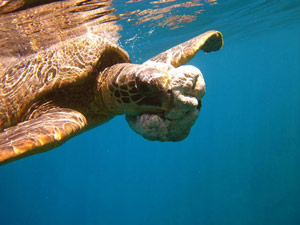 "I knew there would be a lot of bleeding from a previous removal of a five pound tumor on another turtle in the same area," Morris said. "Tying off bleeders is difficult in this area because part of the bone is invaded."
During the 20-minute procedure, Morris used Celox granules on the turtle to slow bleeding. He said the product made the operation easier as very little blood loss occurred.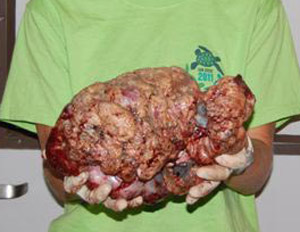 George Balazs, a sea turtle biologist at the NOAA's Pacific Islands Fisheries Science Center, said the surgery to remove the tumor was only the second in Hawaii in the past nine years.
Hawaiian sea turtles are a threatened species and are protected under federal law. The sea turtle was released post surgery into the ocean near Maui.