Suggested Veterinary Products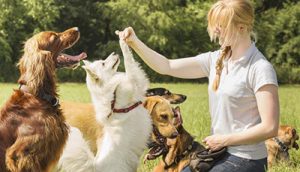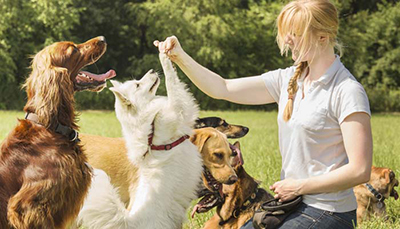 As more than 88 million Americans prepare for family vacations this summer, educational association Pet Sitters International (PSI) reminds pet owners to use caution when deciding who will watch their animals, recommending they forgo hiring hesitant friends and neighbors to fill this role and instead seek professional pet sitters, trained to handle potential emergencies.
"When it comes to finding pet care, don't prioritize convenience over quality," said Beth Stultz, PSI vice-president. "Just because you can quickly find and book the services of a pet lover with a profile on a pet-sitting or dog-walking app doesn't mean you are choosing a qualified pet-care provider. Pet owners should take a closer look to ensure they are hiring not just a pet lover, but a pet lover who is also a true pet-care professional."
Professional pet sitters come to clients' homes, which limits interruption to pets' routines and eliminates the stress and danger of exposing them to new, unfamiliar environments. Additionally, many professionals provide services for owners traveling with animals, offering pet-care services at hotels for clients who need to leave their animals and participate in non-pet friendly events or activities.
PSI advises pet owners to schedule a consultation with a potential pet sitter prior to booking their services. The association offers a free interview checklist on its website.
When interviewing potential pet sitters, PSI encourages owners to consider seven key questions:
Does the applicant have the proper business license for your city or state (if required)?
Is the sitter insured and bonded?
Can the sitter verify they have a clean criminal record?
Does the sitter have client references?
Will the pet sitter use a pet-sitting services agreement or contract?
Is the applicant a Certified Professional Pet Sitter and/or has he or she participated in other pet-care training, such as pet first aid?
Is the pet sitter a member of a professional and educational association (e.g. Pet Sitters International)?
To access PSI's Pet Sitter Locator, click here.