Suggested Veterinary Products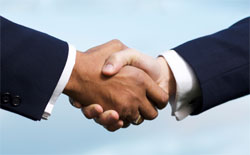 Henry Schein Inc. of Melville, N.Y., reported Jan. 12 that it has acquired Noviko, a distributor of veterinary supplies in the Czech Republic.
Terms of the transaction were not disclosed.
Noviko, founded in 1996 and headquartered in Brno, had 2008 sales of about $70 million.
"Noviko is a clear market leader with a history of commitment to customer service, and is an excellent complement to our veterinary businesses in the United Kingdom, Germany, Switzerland, Spain, Austria, Portugal and France," said Stanley Bergman, chairman and chief executive officer of Henry Schein. "Noviko expands our animal health presence to the Czech Republic market and provides a base for expansion into the Eastern European markets. With this acquisition, we believe Henry Schein now is the largest Pan-European animal health distributor."
Dr. Jaromir Koudela will continue to serve as managing director of the business.
Henry Schein also announced the purchase of two other businesses in the human market: DNA Anthos Impianti, the Italian distribution arm of Cefla Dental, and Medka, a full-service provider of medical consumables, equipment and technical services in Berlin.
The three acquisitions together had 2008 sales of about $150 million.