Suggested Veterinary Products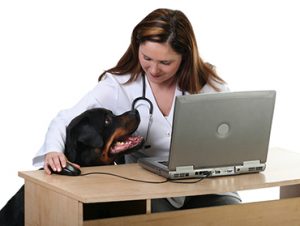 Henry Schein Inc. has acquired eVetPractice, a provider of cloud-based practice management solutions to veterinary clinics. The company will join Henry Schein Veterinary Solutions.
"As the veterinary practice management software market expands into cloud-based solutions, we at Henry Schein understand that partnering with eVetPractice enhances our ability to power successful practices by providing our customers with the latest in value-added services and technology solutions," said Stanley M. Bergman, chairman of the board and CEO of Henry Schein. "Our distribution footprint and comprehensive technology offerings, which now include the cloud, ensure that veterinary professionals can continue to rely on us as a trusted advisor, as we endeavor to help them operate more efficient and successful practices while delivering quality care."
Based in Athens, Ga., and founded in 2011, eVetPractice serves approximately 900 customers. The company was founded by Eddie Heinz, who will join the HSVS executive team and continue to lead the eVetPractice solution and customer support teams.
Henry Schein Veterinary Solutions has North American offices in Oshkosh, Wis., Piedmont, Mo., and Trevose, Pa. Henry Schein Animal Health is based in Dublin, Ohio.