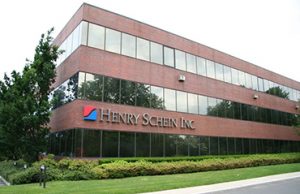 Henry Schein Inc. has acquired a 60 percent ownership investment in ABASE, a family-owned distributor of veterinary healthcare products with a strong presence in Sao Paulo, Brazil.
Headquartered in Jaguariuna, ABASE sells pharmaceuticals, pet food, diagnostic equipment, and consumables primarily to the companion animal, swine, poultry, and bovine segments.
Financial terms were not disclosed.
"This ownership investment strengthens our position in Brazil's animal health market, which we established earlier this year in the state of Rio de Janeiro with our investment in Tecnew. It also diversifies our relationship with global suppliers and approximately doubles our vol. "We look forward to leveraging the expertise between Tecnew and ABASE to further advance both businesses and to focus on new opportunities to help veterinarians in Brazil run more efficient, successful practices while providing the highest quality care."
ABASE was founded in 1990 by Edison Baba, who will retain a minority ownership position and continue to lead the business as a managing director. The company has approximately 90 employees, including a sales staff of more than 45, and operates a centralized distribution center in Jaguariuna.
Henry Schein's Global Animal Health business has operations or affiliates in 24 countries, including the US, Australia, New Zealand, Brazil, Canada, China, Malaysia, and 17 countries in Europe.