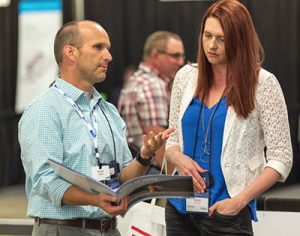 Henry Schein Inc. has opened registration for its 2018 VetSummit, a three-day conference designed to help veterinarians run better businesses.
The conference, scheduled Oct. 10-12 in Dallas and open to veterinarians, veterinary technicians, and practice staff, is an initiative of Henry Schein Veterinary Solutions (HSVS) veterinary technology and practice management software provider and Henry Schein Animal Health U.S. companion animal health distribution company.
Formerly known as the Veterinary Technology Summit, this year's event will include such topics as how to handle staffing and human resources-related issues, tactics for delivering excellent customer service, navigating regulatory compliance, and how financial valuation can impact a practice owner's short- and long-term goals. The event also will include topics related to technology, maximization of practice management software solutions, and other services.
"We at Henry Schein are committed to helping veterinary professionals understand how to build stronger practices so they can focus on providing care to their patients," said Chris Dollar, global president, HSVS. "With VetSummit's expanded focus, attendees can rely on us to deliver a rich learning experience that will help them run more successful businesses that generate greater revenue, deliver better customer service, create a more productive working environment, give them a competitive advantage in their community, and improve health outcomes for the benefits of pets and their owners."
Henry Schein revamped VetSummit's offerings after HSVS's 2018 Veterinary Interest Survey, in which 600 attendees shared what topics interested them most—practice management software, social media, and improved business practices.
This year offers more than 15 new CE courses, 16 new sessions focused on the business needs of a veterinary practice, and five new practice tracks for attendees, including human resources, customer service, and marketing.
Speakers will include Andy Roark, DVM, MS, and Marsha L. Heinke, DVM, EA, CPA, CVPM.
To register for VetSummit 2018, click here.