Suggested Veterinary Products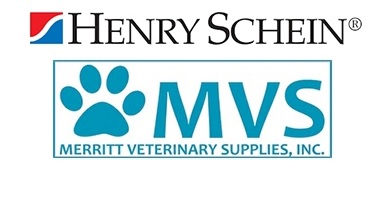 Henry Schein Inc., a provider of health care products and services to animal health practitioners, announced its plans to acquire Merritt Veterinary Supplies Inc., a family-owned supplier of animal health products. Merritt serves approximately 4,500 veterinary clinics across the eastern U.S.
The transaction is expected to close in the third quarter of 2017. Financial terms were not disclosed.
"The acquisition of Merritt Veterinary Supplies, one of the nation's largest independent regional veterinary suppliers, will meaningfully add to the scale of our U.S. animal health business while reinforcing our existing animal health presence in the eastern U.S.," said Stanley M. Bergman, chairman of the board and CEO of Henry Schein. "It also will benefit our animal health diagnostic, equipment, and surgical instruments businesses, including scil, KRUUSE, and Veterinary Instrumentation. We look forward to serving Merritt's customers with the same high standards and commitment to helping veterinarians run more efficient, successful practices while providing the highest quality care."
Merritt is headquartered in Columbia, S.C., and was founded in 1938 by Lloyd Merritt, DVM. Merritt has about 150 employees and offers a line of products, including pharmaceuticals, diagnostics, and equipment, some on an exclusive basis.
"Merritt and Henry Schein share a deep commitment to providing the best customer experience possible," said Bobby Mims, president of Merritt Veterinary Supplies. "Our customers will benefit from the broader geographical presence of Henry Schein's distribution network as well as the company's commitment to provide customers with the products and services they need to operate successful veterinary practices. We are confident that the combined impact of our sales teams will result in greater value for our customers."
Dublin, Ohio-based Henry Schein Animal Health employs approximately 1,000 team members, including more than 250 field sales representatives and 150 telesales and customer support representatives. With 13 strategically located, state-of-the-art distribution facilities and seven inside sales centers, the company maintains a greater than 99 percent order-fill ratio, accomplishing its mission of providing the best customer experience possible, according to a company statement.