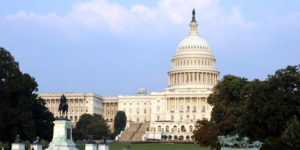 Animal cruelty is now a federal felony.
U.S. lawmakers have passed the Preventing Animal Cruelty and Torture (PACT) Act, closing legal loopholes in previous legislation. The new law builds on the Animal Crush Video Prohibition Act, which was passed in 2010. While it made the creation, sale, and distribution of animal "crushing" videos illegal, these acts of cruelty against animals remained legal. The videos are often made for profit.
American Veterinary Medical Association (AVMA) president John Howe, DVM, applauded the legislation.
"[The] passage of the PACT Act is an important step toward improving animal welfare by criminalizing the cruel and inhumane act of animal crushing," Dr. Howe said. "This legislation also provides key safeguards to ensure enforcement correctly targets bad actors without incidentally ensnaring farmers and ranchers, hunters, researchers, or other groups. AVMA looks forward to working with the Senate to advance this bill."
If the Senate passes the bill, those prosecuted and convicted will face fines and up to seven years in prison.