Suggested Veterinary Products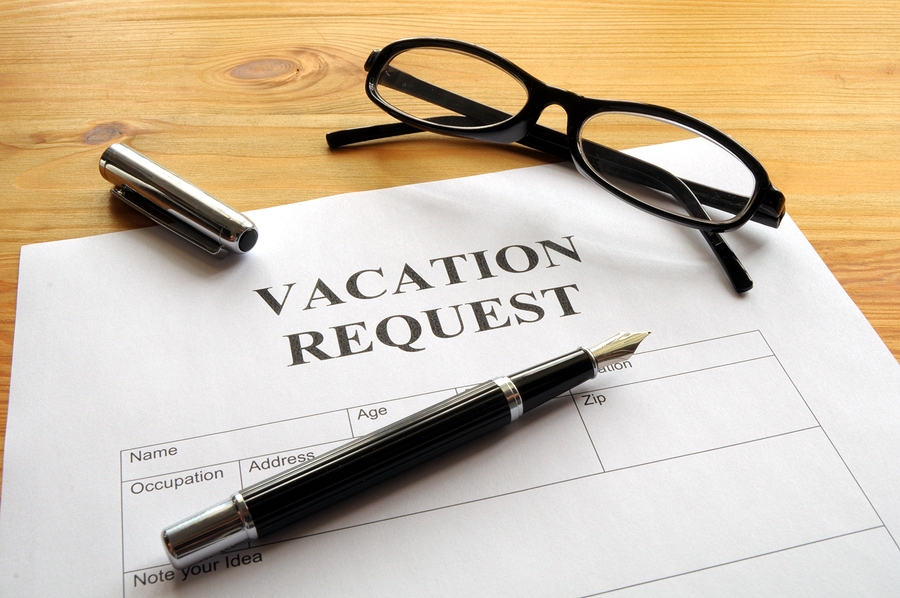 A veterinary practice owner writes:
For the first time since purchasing my practice, I am having problems with requests for time off during the holiday season. We are a relatively small team and have a simple "first come, first served" policy, and this has worked very well until this year. The first person to request time off during the Christmas and New Year period has traditionally been approved for annual leave. 
However, one particular veterinarian has become really pushy about getting her leave approved. Of the three doctors in the practice, she is the only one with young children and I feel like she is using this an excuse, saying she has to be at home during school holidays. 
She had Christmas and Easter off last year, and she has requested to have Christmas this year off, too. She made the request in January, and about a month ago the other veterinarians started to complain that they can't get any days off around Christmas this year. 
How do I approach this and what can I do? 
There is not much you can do — not this year, anyway. It's already November, so it wouldn't be fair to go back on your leave approvals for December/January now.
This may be a great opportunity to involve the other team members in the policy review and agree on a more suitable annual leave policy for next year. You'll probably hear one or more of the following points raised, so prepare prior to the meeting and have an idea of what you would like the policy to look like, so you can guide the discussion.
"Parents should be given priority because childcare on holidays can be difficult to find." 
Sure, if you start looking the day before the holiday. But public holidays are predictable, the same ones come around every 364 days or so, there is plenty of time to try to find a babysitter.
Parents of teenagers, who don't need childcare still have their kids at home during the school holidays, and may wish to take a family vacation. The availability or need for childcare should not dictate your annual leave policy.
Don't penalize employees who don't have children. Holidays may be the only time they get to see family and spend quality time with friends.
Same goes for employees who don't celebrate holidays like Easter and Christmas: they are equally entitled to time off, so should not be penalized every year by having to work. This is the time of year their family and friends may have off work, so it's reasonable that they will want it off as well.
"I put in my leave request first." 
This is the problem with not having a comprehensive annual leave policy. While it may have worked in the past to say "first come first served," this leaves the door open for people to put in their requests too early and be 'the first' multiple years in a row.
Sure, it may not seem fair, but if there is nothing in your policy to prevent it, you will have to deal with the aftermath, as you are having to do now.
Acknowledge that this vet did put in the request first, but to ensure everyone has an opportunity to have Christmas off (or other highly sought after holidays), the new policy will also state that:
No individual can have the same holiday off two years in a row. If someone had Easter off last year, they get to work over Easter this year.
Requests will open 12 months in advance.
You have the right to deny leave requests, and even to cancel leave approvals in order to meet the operational needs of the business.
​Here are a few positive things you can do and incorporate into your leave policy:
Offer additional perks for working on holidays. Think vouchers, extra time off, etc.
Put out the holiday calendar for the year ahead, and ask your team to put their names down for the holidays they want to work (as opposed to the ones they want to request to have off).
Allow your employees to work it out themselves. Don't worry if people swap shifts and the schedule you set changes (provided of course you still have all the roles covered with appropriate skill sets, etc.)
Ditch the old rule that says "the new guy" has to work the holidays.
Keep the conversation positive with the veterinarians who are complaining about not having Christmas off this year. Be firm about the fact that they didn't follow the existing policy and left it until too late to request time off, but at the same time acknowledge that your policy needs to be reviewed and encourage them to get involved in the process and improve it for next year.
---
Want to submit an HR question of your own? Send it to hr@consultmates.com.
Consultmates is a global marketplace for practice management. We connect veterinary practice owners with practice management experts, without the cost and hassle of annual contracts. Browse top consulting talent on demand, with transparent, Pay-As-You-Go hourly rate.