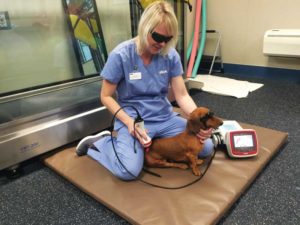 When I went to veterinary school, business courses were not part of the standard curriculum. And having grown up on a farm, I did not have any significant business experience. I decided I wasn't going to shy away from my weakness in this respect and made it my mission to grow in areas where I was lacking. I learned from my partner, joined a practice managers' group, and attended business-focused lectures at trade meetings and conferences.
What I learned through these efforts is that practice management encompasses things such as supervising staff, optimizing profitability per square foot, and investing in capital equipment.
Through seminars and the like, I learned buying capital equipment is necessary for running a successful veterinary practice, rather than a "necessary evil." However, understanding the potential future returns beyond the first year is critical when deciding to make a purchase. Here are the top three factors I take into account when considering equipment purchases:
Efficacy: What can the equipment do for my clients and patients? Without a reasonable answer to this question, there is no point spending money.
Economics: For what period of time do I consider my investment a successful use of money (e.g. one year, two years, five years)? How do I create treatment packages that align with that financial goal? What percentage of my patients will benefit from this piece of equipment? On average, how many clients will take advantage of it?
Employees: If I decide to incorporate this new technology, how will my employees be trained to use it? Too many pieces of equipment are collecting dust on the shelf purely because of poor clinic adoption. For starters, find out if the manufacturer offers any support for employee onboarding.
Solving for efficacy
If your eyes and mind are open to it, there is a plethora of information in our industry about what's next on the horizon of veterinary medicine. I often start by looking at the demographics of young veterinarians coming out of school and what they believe in. Like everything, veterinary medicine changes quickly; looking to the next generation is a great way to stay leading-edge with our medicine.
Adopting this approach to capital equipment and having a strong interest in orthopedic surgery led me to starting a rehabilitation program at my clinic. When following my process of efficacy, economics, and employees, it really was a no-brainer. Keep in mind changing the treatment paradigm in your clinic won't happen overnight; it requires planning and persistence.
To do rehabilitation right, training and certification are essential—one of my technicians and I are certified in canine rehabilitation. Our clinical team quickly realized the benefits of rehabilitation to pets recovering from surgical procedures.
There are many ways to learn about upcoming technologies. I primarily attend conferences, read journals, surf social media, and network with brain trusts. Each learning channel provides different insights:
Attending conferences: Going to lectures and checking out exhibitors' booths allow you to identify upcoming trends. I spend as much time in the exhibit hall as I do in seminars, seeing what the future of veterinary medicine holds as more and more tools become available to us.
Reading journals: I also spend a lot of time reading journals to see what technologies are being studied, and the outcomes of those studies. They are often a good way to learn about technology that is at the forefront and isn't yet adopted widely.
Using social media: The rise of this medium also has offered an avenue to study trending topics in veterinary medicine. Closed Facebook groups and interacting with my peers provide new insights and forums for open discussions about technology. Manufacturers often get in on the conversation, which can offer valuable insight into clinical applications and efficacy.
Brain trusts: I've also joined a veterinary practice management group, which has provided incredible networking opportunities and idea-sharing amongst a brain trust of veterinarians. Located throughout the country, these veterinarians provide more high-level insight than I would get from a smaller local peer group.
Applying this investigative process, I noticed the continued rise of pain management to be a hot topic in veterinary medicine. Evidence of this trend lies in the staying power of a piece of capital equipment I purchased 12 years ago that continues to be an incredible profit center at my practice: laser therapy. This is the situation you are looking to create—adding a service that provides high-clinical value and relevance to produce results, and a ROI within and beyond a five- to 10-year window.
Purchasing equipment with staying power
A capital investment shouldn't stop providing clinical value after the payback period. Ideally, it should create a perpetual profit center for your clinic, thus offering a sustainable competitive advantage.
Laser therapy has been successful for our clinic for a few reasons, but the most important one is our staff believes in its treatment efficacy. Ultimately, good revenue follows good medicine. My expectation when purchasing capital equipment is it will pay for itself in two to three years and then become a healthy profit center for my practice. (FYI, the laser paid for itself in six months.)
When equipment becomes this woven into the fabric of your daily operations, it's sometimes difficult to quantify all aspects of how it will impact revenue downstream. For example, with laser therapy, we know exactly how much income we generate from treatments; however, that number becomes more difficult to determine when we try to quantify how many new clients we can capture by offering this service. We know these values exist, but often we have to consider them as simply "competitive advantage," as they are hard to track, especially after 12 years.
Solving for economics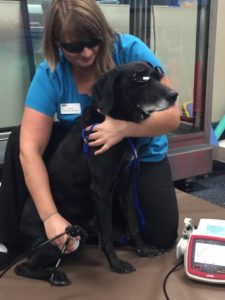 Establishing a five- to 10-year outlook starts with doing your homework on current trends and forward-looking treatments in veterinary medicine. I like to invest at the end of the year when I have an idea of the practice's earnings and a full year of conferences and trend-watching under my belt.
Based on my experience, ROI criteria to consider before making a capital purchase are:
Minimum usage rates: What are the overall economics of bringing the piece of equipment into the practice? How many times do we need to use the equipment monthly, weekly, and daily to break even on monthly payments? We set up these key performance indicators during the planning process to ensure minimum usage rates are realistic for our clinic. If we aren't achieving these metrics, we go back to the training phase of how this equipment helps our patients. Tracking which clinicians are using the technology helps us identify those who aren't recommending the treatment and we can find out why. We often discover it boils down to the technology being new. Until it makes its way into the fabric of daily operations, it gets forgotten. It is important to break this cycle before it becomes a habit.
Patient population: Identify the patient population the equipment is meant to serve. Establish what percentage needs the service and what percentage of those offered the treatment will accept it. This will help you better understand whether your minimum usage rates are feasible. Equipment that can treat a large percentage of your patient population can make it easier to generate enough case volume to realize financial success.
Establish a basis for determining success: In other words, what does a successful payback period look like for you and how much revenue do you want the equipment to generate afterward? Put these metrics in your plan and evaluate them on a monthly basis to stay on track.
Sec. 179 of the U.S. Internal Revenue Code: Toward the end of every year, I sit down with my accountant to review the practice's financials. As a result, he is able to advise me on the best way to utilize practice profit. Sec. 179 for capital equipment expenditure is a standard recommendation for reducing taxable income.
Networking: Before proposing purchases to my team members, I frequently consult my peers about their experiences with the new technology I am considering buying. This provides a valuable baseline for what to expect.
Solving for employees
The biggest key to success, or failure, is employee adoption of your new technology. I might think a particular piece of equipment is a great idea clinically and financially, but without the team standing behind it, it's doomed to failure. Every August, we invite the team to bring proposals for new equipment purchases. This creates a collaborative approach to the decision-making process.
Once the equipment is set up, we let the staff use it for six weeks without charging clients so they can see how it works for themselves—seeing is believing! We also allow the staff to treat their own pets under doctor supervision. We find this helps with confidence in treating and trusting in results. We don't want the financials to get in the way of good medicine while the team gets comfortable with the efficacy of the new technology. Some equipment manufacturers also offer team onboarding training and marketing resources. These programs can jump-start your employee adoption and lead to revenue success much quicker.
Looking toward the future
Veterinary medicine is ever evolving. As the space becomes more competitive with the entry of online retail, we have to change our ways to meet client demands and to create a sustainable competitive advantage. Fueled by capital equipment, innovation through the adoption of new services is one solution that can have long-term, lasting benefits both clinically and financially.
Dennis Woodruff, DVM, CCRT, serves as the medical director for VCA Avondale Veterinary Hospital. He graduated from Iowa State University College of Medicine in 1974 and has a special interest in orthopedics. Dr. Woodruff believes in the value of continuing education and has held active leadership roles in the American Veterinary Medical Association (AVMA), the Iowa Veterinary Medical Association (IVMA), the American Animal Hospital Association (AAHA) and various other organizations since graduating veterinary school.