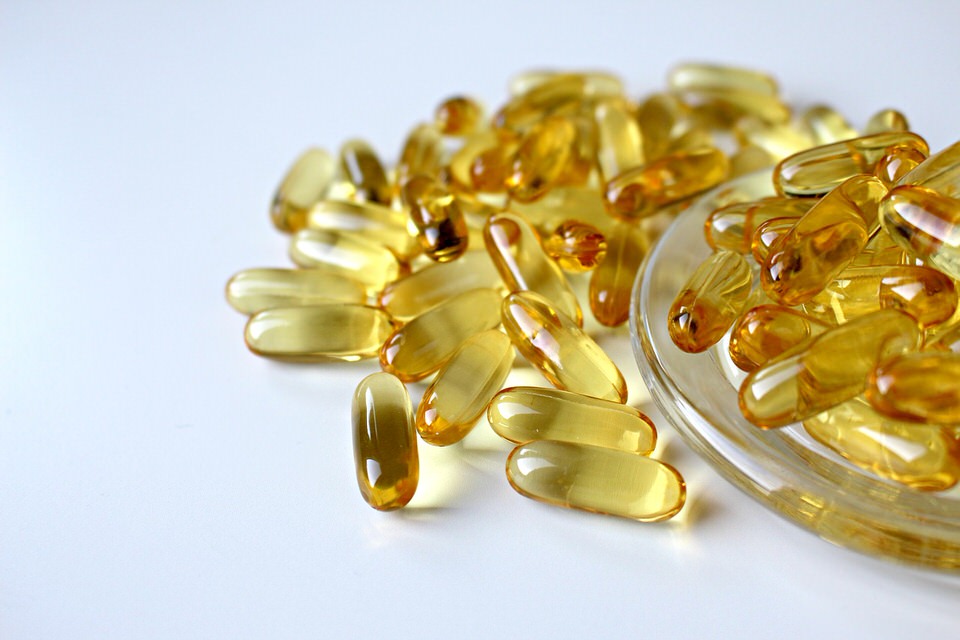 Pet supplements are a lucrative part of the U.S. pet industry, racking up hundreds of millions of dollars in retail sales while helping to keep the "pets as family" trend at the forefront of the public consciousness via products that often mimic human fare.
During 2016, sales of pet-specific supplements totaled $580 million at retail, up $75 million since 2002 or about 4 percent on a compound annual basis. Not surprisingly, given the health-related nature of the products, veterinarians are the single largest channel, accounting for an even half of sales, with pet specialty stores and mass outlets ringing up most of the rest. The veterinary channel collectively, and individual veterinarians in particular, therefore play a major role in influencing the pet supplement choices of their clients, both in recommending efficacious products and vetoing suspect ones.
According to Packaged Facts' December 2016 pet owner survey, 69 percent of dog owners and 68 percent of cat owners rely on their veterinarians for advice about pet vitamins/supplements, fewer than do so for heartworm medications (80 percent and 73 percent, respectively) or flea/tick medications (75 percent and 71 percent, respectively) but more than for pet food (58 percent and 59 percent, respectively).
Market Advocates
For people and pets alike, more or less gone are the days of the absolute divide between traditional and alternative medicine, with more practitioners adopting a more holistic, integrative approach compared with decades past.
Michael Lane, DVM, senior resident, internal medicine at the University of Tennessee Veterinary Teaching Hospital, believes that high-quality veterinary care, including preventative medicine and a complete and balanced diet, are more powerful methods for keeping animals healthy. However, Dr. Lane also prescribes "on a near-daily basis" nutraceuticals with benefits supported by peer-reviewed literature.
At the same time, Lane believes that "a combination of a lack of quality control and predatory marketing practices have led to a saturation of the veterinary market with products that have outlandish claims of medical benefits based on no merit whatsoever.
Unfortunately, many of these products specifically prey upon consumers with pets in situations that appear medically hopeless (end-stage cancer, heart failure or renal disease), which puts the responsibility of educating pet owners about the fallacies of many nutraceutical companies back in the hands of the attending veterinarian. Having to tell an owner that the secret cure for cancer they just found on Amazon.com is nothing more than a concoction of ingredients without proven safety or medical benefit is both frustrating and sad."
There's no question that American pet owners increasingly are scouting out pet supplements on their own. In Packaged Facts' February/March 2017 pet owner survey, 31 percent of dog owners and 24 percent of cat owners purchased pet supplements online, with 27 percent of dog and cat owners combined, citing "it's easier to get extra product information and reviews" as a primary reason for doing so.
Based on purchasing levels, the top condition-specific pet supplements are digestive health, joint health, heart health and cognitive health. But even product types shown by research to have clinical benefits (omega-3 fatty acids for the management of various medical conditions like osteoarthritis, hyperlipidemia and protein-losing nephropathies; glucosamine/chondroitin supplementation for management of degenerative joint disease; and milk thistle/S-Adenosyl methionine for their antioxidant and liver-protectant benefits) are subject to little regulatory oversight and can often vary widely in quality.
Market Policing
Supplement marketers routinely make the case that there's no way they can afford clinical trials à la the giant pharmas. Rather, all but the largest supplement makers have little recourse but to rely on the voluntary oversight of such regulatory groups as the U.S. Pharmacopeial Convention (USP; quality-supplements.org) and the National Animal Supplement Council (NASC; nasc.cc). As a result, the role of policing the market falls all too often to veterinarians, so it is perhaps no wonder that many practitioners are less than gung-ho when it comes to pet supplements in general.
Probably more the exception than the rule is Adriana Sagrera, DVM, an accredited veterinary homeopath whose New Orleans-based practice, Natural Pet Care LLC, is committed to alternative medicine as a way to improve the health of her patients by the most natural and noninvasive means possible. Bringing to bear 30 years of experience as a practicing veterinarian, when selecting and recommending natural remedies for her clients, Dr. Sagrera reviews anecdotal as well as clinical reports while also relying on client input and the manufacturer's reputation.
"I believe in listening to my clients and am open to exploring nontraditional options based on their research and observations, especially in extreme cases where there are no other viable alternatives," Sagrera said. "There are certain companies, such as Standard Process, which make supplements for humans and pets, that I recommend all the time. I'm especially interested in crossover ingredients with a clinically proven track record of efficacy and safety among humans, many of which can be beneficial for pets, especially among the canine population."
Product Scrutiny
Absent major changes at the federal level, it seems likely that pet supplements, like human supplements, will continue to inhabit a gray area between food and drugs, with arguably insufficient regulatory oversight. As a result, for practitioners, there seems to be little choice but to continue to do the nutraceuticals homework while encouraging clients to do the same. According to Lane, in evaluating a pet nutraceutical, veterinarians and pet owners should consider the following:
What is the mechanism of action?
Is there peer-reviewed literature to support its use?
Have any safety studies been performed?
Have any efficacy studies been performed?
What are the potential benefits and detrimental side-effects?
Could this product interact/ interfere with any of the pet's current medications?
Does the product in the bottle match the label?
Is there a seal on the label provided by a reputable oversight committee?
Has the product undergone independent analysis by a third party (outside the manufacturer)?
Has the product been shown to be free of potentially harmful bacteria, heavy metals, toxins (like arsenic) and contaminants?
It should go without saying that all of the above apply as well to manufacturers and marketers of pet supplements, including as a matter of dollars and cents. At $25.3 billion in 2016 sales, veterinary is the largest slice of the $80 billion U.S. pet industry, and without the support of the veterinary community, the future fortunes of the pet supplements business would appear to be limited. For the market to advance in dollars, it must also advance in reliability, the best-case scenario for pet supplement purveyors and healthcare providers alike being one in which the health of the pet is first and foremost.
---
David Lummis is the lead pet- market analyst for Packaged Facts, a division of MarketResearch.com. He edited the pet market report from which the statistics cited here are primarily drawn, Pet Supplements in the U.S., 6th Edition.