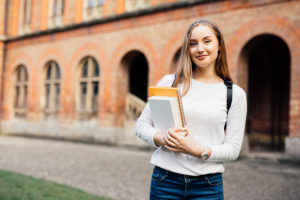 The Humane Society Veterinary Medical Association (HSVMA) Compassionate Care Veterinary Student Scholarship is now open for applications.
Three scholarships ($3000, $2000, and $1500) will be awarded to veterinary students who have demonstrated an interest in and commitment to animal welfare, animal rights, or animal protection in veterinary medicine.
Only first-, second-, and third-year students who are enrolled in an American Veterinary Medical Association- (AVMA-) accredited veterinary school in Canada or the United States can apply. Students must provide two letters of recommendation, their transcripts,  and exhibit a need for financial aid.
The deadline to apply online is May 31.