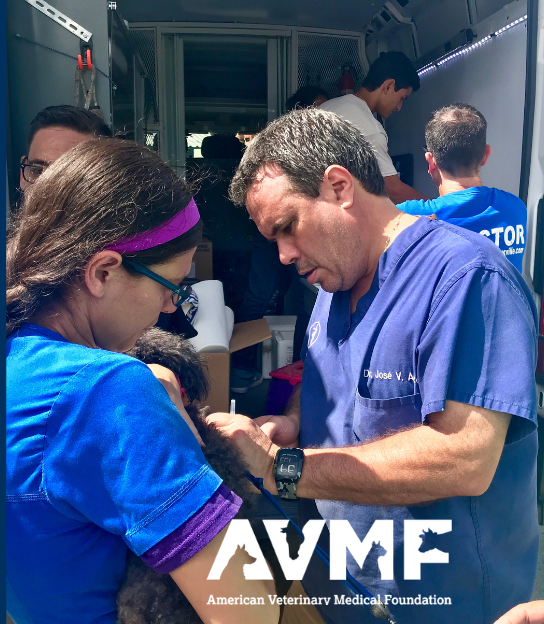 Humans and pets impacted by Hurricane Fiona have received relief-aid funding from the American Veterinary Medical Foundation (AVMF).
In the wake of the devastation caused by the hurricane, the charitable arm of the American Veterinary Medical Association (AVMA) has provided $15,000 in funding to Puerto Rico to help with emergency response. The donation will provide food, medical care, disaster relief, and emergency support for veterinarians providing care in the region.
"As a resident of Puerto Rico, I welcome any contribution to AVMF that can help those affected by Hurricane Fiona," says the foundation's chair, Jose Arcé, DVM, a practicing veterinarian in San Juan. "We are working closely with the Puerto Rico Veterinary Medical Association in providing aid to the areas most affected by the massive flooding that occurred."
In addition to the hurricane's impact on people, property, and infrastructure in Puerto Rico, pets and animals also have been affected, with many injured or lost and requiring immediate veterinary medical care or boarding, AVMF reports.
For more, click here.