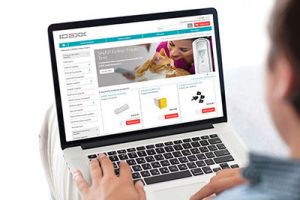 IDEXX Laboratories Inc., announced its U.S. reference laboratory division will expand its rapid overnight service, known as IDEXX-Direct service, to thousands of rural U.S. veterinary practices.
A new, state-of-the-art reference laboratory in Louisville, Ky., offers veterinary hospitals the latest possible patient sample pick-up time with next-morning results, the company stated. The advanced laboratory and expanded IDEXX-Direct service are part of a national network of laboratories and logistics that serves more than 20,000 customers in the U.S.
Set to open in September, the laboratory is intended to complement the company's other reference laboratory in Memphis, Tenn., which supports IDEXX-Direct service and is also located near a national carrier hub.
"Before IDEXX made this major expansion with a new national carrier, we'd need to wait an additional 24 hours or more if we missed our pick-up window—but we don't always have time to wait for a result," said Ken Greene, DVM, owner of Philema Animal Clinic in Leesburg, Ga. "There are important tests we can only get with IDEXX, and this later pick-up option will help us to get results faster and ultimately provide better care."
For more information on IDEXX Reference Laboratories, visit idexx.com.