Suggested Veterinary Products
The video from the University of Illinois is in response to police and other working dogs overdosing on potent opioids while searching for drugs, and needing to be treated with naloxone
Jessica Pineda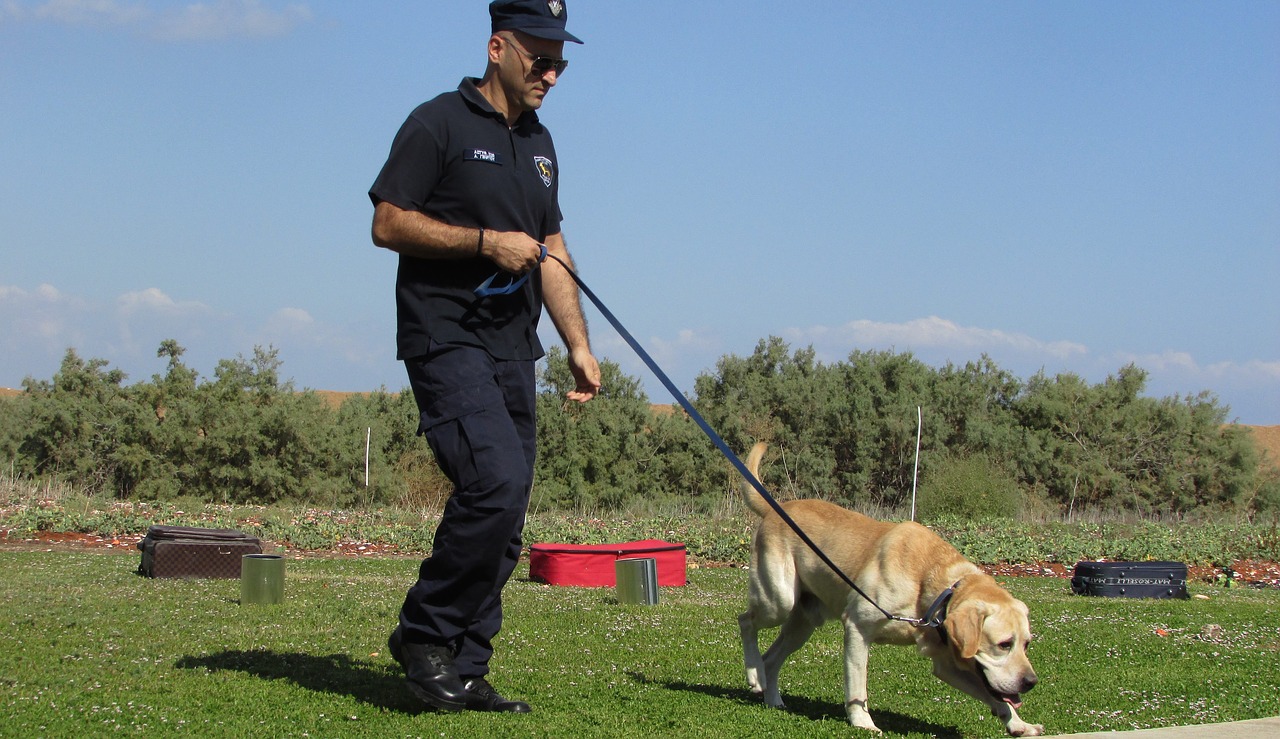 The opioid crisis sweeping the United States isn't just killing people, it's killing dogs too. Specifically police and other working dogs, who are exposed to deadly drugs while searching for them. Just like people, the dogs can overdose and die unless they receive immediate life-saving treatment.
This issue was brought to the attention of veterinarians at the University of Illinois College of Veterinary Medicine when Officer Patrick Van Hoveln of the Illinois State Police brought his canine to in Veterinary Teaching Hospital Emergency Service to have his dog treated for bloat.
"Officer Van Hoveln mentioned that the Drug Enforcement Agency had recently issued a warning to all police, and especially to K-9 officers, about illegal street drugs laced with compounds that are hundreds of times more potent than heroin," said Ashley Mitek, DVM, a veterinarian who works in the college's Office of Public Engagement. "He told us that scent detection dogs are overdosing and dying from these new ultrapotent opioids, and their handlers really need veterinary advice on how to respond to a canine overdose."
In response, Dr. Mitek teamed up with Maureen McMichael, DVM, the head of the hospital's small animal emergency medicine and critical care service and an expert in the emergency care of working dogs. Together, they released a video to teach officers how to treat an overdosing dog with naloxone (sold as Narcan). Just as with people, naloxone can be the difference between life and death for someone who is overdosing, and most police officers and emergency personnel carry it with them. Teaching officers and other emergency personnel how to use naloxone on their dogs could give them time to get the canines to an emergency veterinarian.
Watch the video below:
The video has opened up more opportunities for collaboration between the university and law enforcement.
According to the University of Illinois
:
"Another outcome of the video is an invitation to Drs. McMichael and Mitek to sit on the Joint Taskforce on Working Dog Care & Transport. The first of its kind in the nation, this task force is a collaboration between two Carle Hospital Emergency Medicine physicians, Drs. Brad Weir and Michael Smith, and the Arrow Ambulance Service. These human doctors, who are on the national board of emergency medicine physicians, recently created the task force after fielding an increasing number of questions from the first responders they train regarding the care of working dogs in the field.
The joint task force is currently finalizing a "Treat & Transport" protocol for working dogs, and a collaborative research project is under way to study how best to educate EMS personnel on this topic.
Working with this task force, the College of Veterinary Medicine hopes to develop more open-access educational videos regarding the treatment of injured working dogs in the field. First responders often bring with them all the needed equipment to treat life-threatening injuries in working dogs; videos may provide them with the minimal additional training needed to apply their expertise to treating a dog."