Suggested Veterinary Products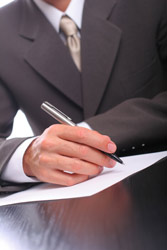 ImproMed Inc. of Oshkosh, Wis., will be hosting a new Business Webinar series called "Employee Management for the Veterinary Professional" beginning Feb. 22. It will run every Friday through March 14. The hour-long sessions begin at 11 a.m. CST.
The series will be presented by Angela Detjen, the human resources director at Employment & Training Centers Inc. of Houston.
Topics include "Talent Selection," "Performance Reviews," Cultivating Talent" and Managing Poor Performers."
Each session includes public chat, question and answer and polling services.
Attendees can earn four continuing education credits through the American Assn. of Veterinary State Boards.
For details, visit ImproMed's Infinity Community Access Network (iCAN) at www.impromed.com or call Matthew Huhn at 800-925-7171.