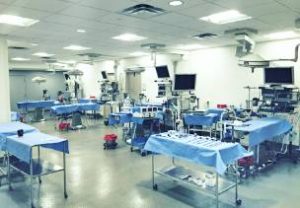 Improve International continuing education provider, founded in 2008 by a team of U.K. of veterinarians, has launched in the U.S., offering a range of short courses for veterinary professionals seeking to update their knowledge and develop new skills.
The company's first RACE-approved courses for U.S. veterinarians will take place between April and July and feature such speakers as Kenneth Waller III, DVM, from the University of Wisconsin-Madison School of Veterinary Medicine, and Eric Monnet, DVM, Ph.D., DACVS, DECVS, and Howard Seim III, DVM, from Colorado State University.
More than 20,000 veterinarians in 20 countries have enhanced their careers and improved the profitability of their practice by undertaking Improve International's programs, which combine review lectures, case-based discussions and hands-on practical sessions, according to the company.
Improve is working with industry partners, including IM3, Medtronic, Mila, Sound, Storz, and Veterinary Orthopedic Implants Inc. in the delivery of its U.S. courses and will host its practical sessions at University of Miami Miller School of Medicine facilities.
"As the leading supplier of CE in many countries, we have a strong understanding of the needs of practicing veterinarians and are working with highly skilled instructors and leading vendors to offer high-end practical courses that will substantially improve medical and surgical proficiency and increase financial productivity," said Improve International founder David Babington, DVM.
"The high instructor/student ratio we offer is a hallmark of our courses because we believe it is essential that participants enjoy extensive one-to-one interaction with pioneering, board-certified specialists," he continued. "We also provide a uniquely high level of support to participants, both during and after their course. We are delighted to bring our premium CE to the U.S."
For more information
Further information on courses taking place during April 2018:
improveinternational.com/us/coursedate/tibial-plateau-leveling-osteotomy/
improveinternational.com/us/coursedate/arthroscopy/
improveinternational.com/us/coursedate/introduction-to-orthopedic-surgery/
improveinternational.com/us/coursedate/soft-tissue-surgery-masterclass/