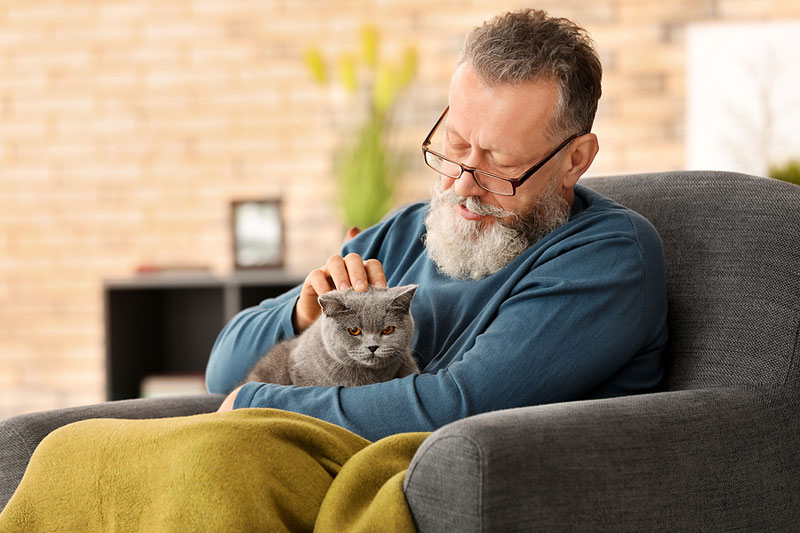 In-home hospice and euthanasia services are about to become more readily available to pet owners in the Golden State.
BluePearl Specialty and Emergency Pet Hospital has acquired PetHospice, a California-based end-of-life services company focused on telehealth and education, as well as in-home care.
The company, which is set to be rebranded as BluePearl Pet Hospice, offers home-based end-of-life care for pets in San Francisco, Marin, Napa, and Sonoma counties.
Additionally, owners across the country can access telehealth services, professional grief counseling, and free online education during their pet's end-of-life process.
This support, BluePearl says, is available from the moment a terminal diagnosis is made or a decline in quality of life is seen, and continues beyond the loss of the pet. Each client is assigned a dedicated hospice doctor, nurse, care coordinator, and pet loss specialist, and these professionals assist in navigating the end-of-life process.
The acquisition, says BluePearl's CEO and cofounder, Darryl Shaw, will expand the company's scope of veterinary services to provide a more complete system of care to veterinarians, owners, and pets.
"Now more than ever, the human-animal bond plays an integral part in pet owners' lives," he says. "Understanding this, BluePearl Pet Hospice focuses not only on end-of-life services for the pet, but also on the human component of care. Along with our mission to provide remarkable care to pets, our hospitals seek to improve pets' quality of life as end of life nears—whether this mean days, months, or years."
"By joining the BluePearl family, our team will be better positioned to fulfill our mission of making every pet's end-of-life journey as meaningful as the life they've lived," adds Shea Cox, founder and CEO of PetHospice.
BluePearl says it plans to expand in-home end-of-life services to markets nationwide.