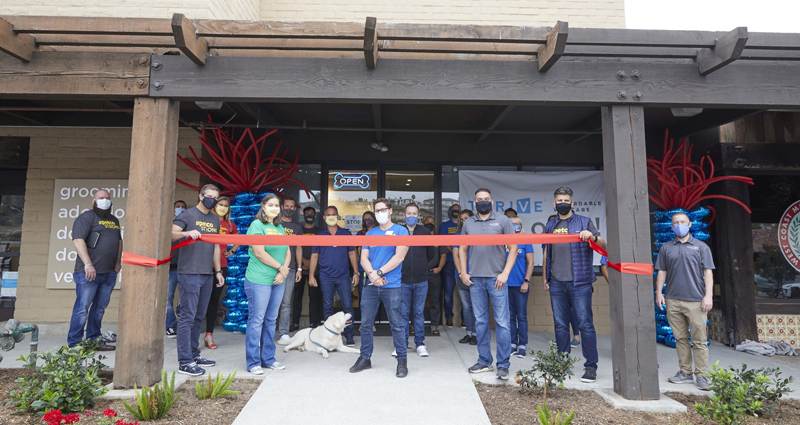 The ever-increasing demand for companion animal care has resulted in the rapid expansion of in-store veterinary clinics at a big box pet retailer.
Petco has marked the opening of its 100th in-store veterinary hospital at a retail location in Encinitas, Calif.
The milestone, Petco says, speaks to the "increased need for accessible and affordable veterinary care" in the U.S.
"We're especially proud to continue expansion during this time, as veterinary care is in higher demand than ever," says Petco's chief financial officer/chief operating officer, Mike Nuzzo. "The pandemic has caused a spike in adoption and fostering rates, and pet ownership is projected to increase by roughly four percent this year. This has caused an influx of new pet parents."
Petco opened the hospital alongside its regional veterinary partner, Thrive Affordable Vet Care.
"Our ultimate goal with rapid veterinary expansion is to provide more opportunities for pet parents to establish and maintain a lifelong relationship with their veterinarian," says Petco's director of veterinary medicine, Whitney Miller, DVM, MBA, DACVPM.
According to the retailer, Petco has more than doubled its count of full-service in-store veterinary hospitals in the span of a year.