Participants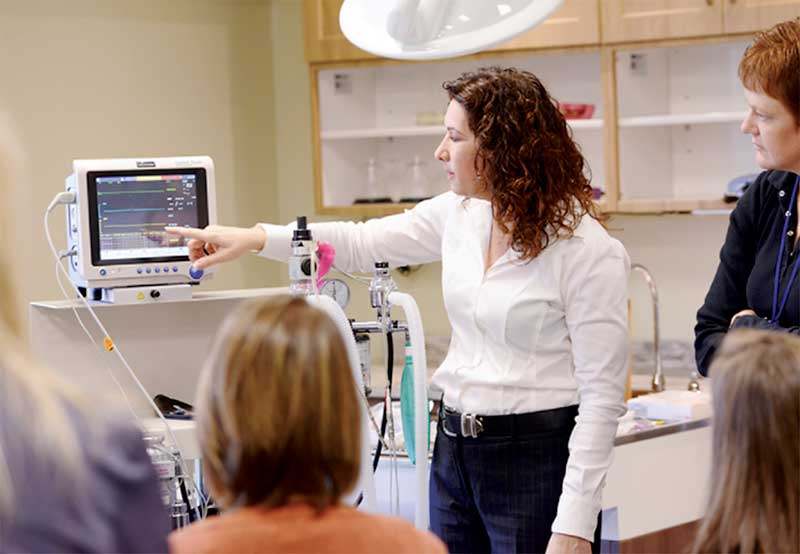 Peter Vitruk, Ph.D., DABLS, founder and owner of Aesculight in Bothell, Wash.
Jamie Renner, senior marketing manager for Midmark Corp. in Dayton, Ohio
Paul Ulbrich, CEO of Vmed Technology in Mill Creek, Wash.
Veterinary Practice News: Please share whether all or part of your company's products are manufactured in the USA. Are they assembled here with foreign materials/components in part or in full, are they assembled here with U.S.-made components, or a mix of both?
Peter Vitruk: The Aesculight laser systems are entirely designed, manufactured, and serviced in the USA in our Bothell, Wash., facility. We take special pride in this, and we stand by our quality.
Jamie Renner: Our products are a mix. We have products like our cabinetry, which is completely made from US materials and fabricated and assembled in our factory in Versailles, Ohio. We also have products we assemble with a mix of US and foreign components. 
A few of our products are contract manufactured for 
us overseas, like our Cardell Touch monitor and OptiMax sensor.
Paul Ulbrich: All of our monitors are made in the USA with American components. Some of our accessories, e.g., blood pressure cuffs, ECG cables, and sphygmomanometers, are imported.
VPN: What new USA-made equipment has your company updated, revamped, or launched in the last six to eight months?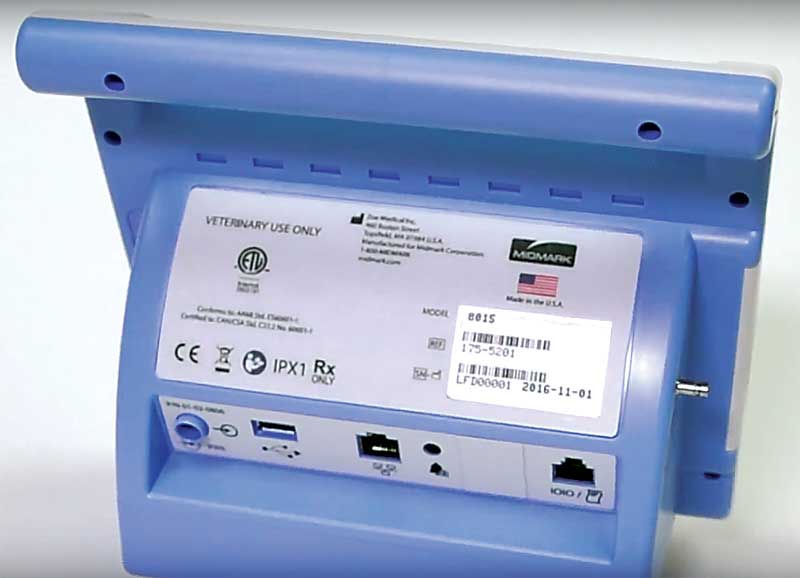 PV: In August, the new laser system—VetScalpel—was launched. It has been very well received because the navigation and controls have been simplified and made more user friendly; the new tipless handpieces were made smaller, lighter, and more ergonomic to improve the clinician's surgical experience.
JR: We recently acquired the VSSI Inc. veterinary supply organization, which manufacturers most everything from US components and fabricates the rest in our Carthage, Mo., facility.
VPN: Why is it important to your company to manufacture in the U.S.? Do you believe the Made in the USA movement is still going strong (as it was perhaps three or four years ago)?
PV: First of all, the fact that our lasers are American made is hugely important to our customers. In addition, we are proud to support the American economy and workers at the machine shops and factories supplying the highest-quality parts and components for us. Finally, our own manufacturing facility here, in Washington State, also serves as a service depot for our lasers. This helps us to ensure the most cost-effective, high-quality support. We hope the Made in the USA movement is still strong. Some of our competitors use FDA loopholes to claim "Made in the USA" for laser devices made overseas.
JR: We always prefer US manufacturing and partners who are in the US whenever possible for improved quality control, streamlined communications, and logistics, and 
in support of our corporate philosophy of giving back to our communities.
PU: Although they are more expensive, US-made products generally are better quality. Importantly, we can control quality much easier.
VPN: Do you believe 
US-made products are important to the many veterinarians who are purchasing equipment for their clinic?
PV: Without a doubt, clinical equipment, especially equipment that requires strict precision and reliability—such as surgical lasers—is much better perceived by veterinarians if it is made in the USA, than overseas.
JR: It isn't a primary driver, but we often are asked where our products are manufactured.
PU: We have had customers say they prefer US-made products and appreciate that Vmed products are US made.
VPN: What feedback have you received from veterinarians regarding equipment made in the USA? Is it sought after? Does the profession appreciate its origins?
PV: I think for most clinicians, the choice to buy American-made equipment comes from the belief in American quality and safety. Our customers want to know that their investment is well protected and that their laser will work exactly as it is supposed to. Moreover, they want to be assured that their surgical laser is serviced in the USA to guarantee the speed and reliability. Of course, in our case, our legacy plays a role—our lasers have been manufactured here, in the state of Washington, since 1991—but the fact that our manufacturing process has not been shifted abroad definitely bears a lot of weight. Many of our customers expressed that the fact that Aesculight systems are made in the USA was very important for them in choosing their surgical laser.
JR: I think in this day and age, many are actually pleasantly surprised when they hear to what extent we manufacture in the USA.
PU: Feedback we've received 
is positive that products are 
US made.
VPN: What would you say to sway a veterinarian deciding between USA-made and foreign-made equipment?
PV: Numerous foreign companies came to the USA over the years and quickly disappeared, leaving their products with no further support. With some imports, one cannot be 100 percent sure that components are safe (for example, some foreign lasers' safety certificates comply with the regulations for hair driers, rather than those for medical lasers).
JR: I would encourage any customer to consider the level of control the company has over the manufacturing quality and what level of before-, during-, and after-sale support the company offers. Many companies that don't manufacture in the US have small support staffs and little control over the manufacturing process.
PU: [I would say products are] much more reliable if they are US made. Often, foreign-made monitors are for human patients rather than animal patients. l
After-sale support is one reason some buyers choose US-made equipment.
Some manufacturers prefer US partners whenever possible for quality control purposes.
Convenience 
of proximity
Some companies make their products where they are headquartered for one simple reason: convenience.
LiteCure has been building therapy, or low level, lasers in Newark, Del., since 2005. As the company is firmly entrenched in the US, there's no real incentive to offshore.
"In a field like ours in which we build things literally by the hundreds, the economies of scale are not like those manufacturing in the tens of thousands," said Carl H. Bennett, director of veterinary marketing for LiteCure. "For example, it's not like we would be looking for somebody we could pay, say, $20 per hour instead of $40. Even if we thought there was cheaper labor somewhere, the cost to move would probably be greater than the savings, at least in the near term."
With high-tech products like therapy lasers, having research and development and technical and scientific teams in the same country as many buyers has many other bonuses.
"It's often easier to convey design ideas, functionality, and aesthetics in person, especially if there is no language barrier," Bennett said.
Controlling the process
For more than 40 years, MAI Animal Health has manufactured a wide variety of products, such as containers, reproduction aids, dental equipment, nutritionals, and much more. Today, the company oversees close to 20 brands and 10 manufacturing sites under common ownership.
"In any clinic you walk into, we're there," said Mark L. Anderson, DVM, founder. "Our products are being used every day."
Controlling all stages of the manufacturing process is one key to that success, he said.
"The value in producing at our own facilities relates to quality and control," he said. "We make functional products to standards, which meet the needs of veterinarians as well as consumers."
Although MAI Animal Health manufactures some products internationally, many are made in the US.
"The majority of products offered to the profession today are made within our facilities in the US, relative to injection molding, blow molding, tubing, and film machining, and modeling," Anderson said. "Quality is our primary goal at a low-cost value while sustaining our business and value by employing domestic staff."
Products can be made cheaper in certain countries, but cheaper is not always better. Buying small amounts of materials or products won't necessarily deliver significant cost savings.
"If you're a small player buying something out of China, it's probably going to cost you as much or more than if you bought local," Anderson said. "When you're looking at quality, we're making things according to government standards. We have device and drug master files in order to manufacture this stuff according to FDA standards, which China doesn't.
"You might pay a little bit more for our product, but we'll stand behind it," he added. "I'm responsible for the quality that goes out the door. If it doesn't measure up to our standards, I don't want to do it."
Keeping control of quality
Monitoring materials and the manufacturing process is easier when products are made close to home. For some companies, a higher-quality product justifies the higher cost of doing business domestically.
Anacapa Technologies has been developing and manufacturing wound care treatment, infection, and odor-control products in San Dimas, Calif., since 2001.
"We chose to manufacture in the U.S. primarily to employ and utilize both the highly trained scientists and the work force," said 
Wally Rogozinski, president and CEO.
For Anacapa, local manufacturing means "adherence to the 
highest standards in the industry, thereby assuring the highest quality," he added.