Suggested Veterinary Products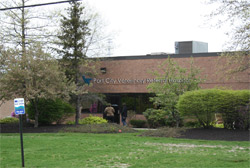 The specialists at Dover Veterinary Hospital have merged with InTown Veterinary Group to form Port City Veterinary Referral Hospital in Portsmouth, N.H., which is expected to open in September.
The hospital will provide 24 hour emergency veterinary services as well as internal medicine, surgery, ophthalmology and radiology services.
InTown Veterinary Group's other hospitals are in Massachusetts, including Massachusetts Veterinary Referral Hospital in Woburn, Essex County Veterinary Referral Hospital in N. Andover, Bulger Animal Hospital also in N. Andover and Muddy Creek Animal Care Center in Rowley.