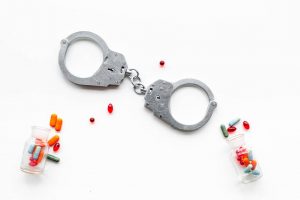 An Iowa police officer has been charged with stealing drugs from a local veterinary clinic.
The Veterinary Clinic in Fairfield, Iowa, first started to suspect shortages of a Schedule IV narcotic in November 2018 and began an internal investigation. On Jan. 1, a man was allegedly seen entering and leaving the clinic prior to business hours.
The clinic reported the incident to Dave Thomas, chief of the Fairfield Police Department, who contacted the Iowa Department of Public Safety's Iowa Division of Criminal Investigation Major Crime Unit.
A short time later, the man was interviewed and during a search of his personal property, police allegedly found evidence of the burglary was recovered. Police identified the man as Ryan Mills, an officer with the Fairfield Police Department.
He was immediately placed on administrative leave pending the outcome of the criminal investigation.
On Feb. 11, Mills was charged with burglary in the second degree and was booked into the Jefferson County Sheriff's Office Jail pursuant to a warrant.