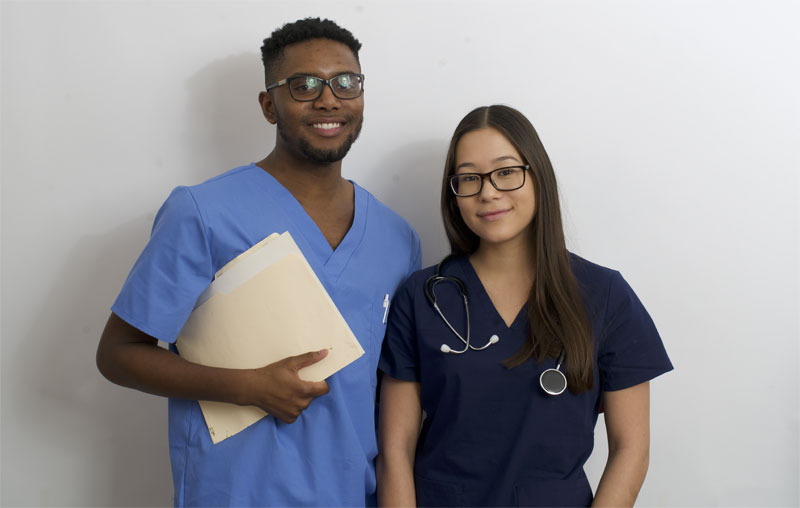 When it comes to building and maintaining a truly diverse veterinary profession, there may be power in numbers.
To that, the American Veterinary Medical Association (AVMA) and the Association of American Veterinary Medical Colleges (AAVMC) have formed a new commission to lead a coordinated and comprehensive effort to enhance diversity, equity, and inclusion (DEI) within the animal health industry.
The commission, AVMA says, aims to address the imbalance of proper representation within the profession by driving and expanding a sustainable diverse pipeline and ensuring welcoming workplace environments and learning facilities.
"Sustainable, long-term change can only come about if dedicated and influential partners from across our profession, including academia and industry, join together to identify challenges and implement solutions," said AVMA's president Douglas Kratt, DVM, and AAVMC's president, Mark D. Markel, PhD, in a joint statement. "The commission will establish actionable goals that promote DEI throughout the veterinary community."
Immediate goals of the Commission for a Diverse, Equitable, and Inclusive Veterinary Profession include:
1) Promoting the value of DEI throughout the veterinary profession
2) Increasing diversity among veterinarians, veterinary school applicants and enrollees, interns, residents, and board-certified specialists
3) Encouraging and assisting veterinary medical associations and animal health companies to measure and improve DEI
The coalition will be led by cochairs Christine Jenkins DVM, DACVIM, chief medical officer and vice president of veterinary medical services and outcomes research for U.S. operations at Zoetis; and Ruby L. Perry, DVM, MS, PhD, Diplomate-ACVR, secretary of the AAVMC and dean of the Tuskegee University College of Veterinary Medicine.
"I commend the leadership of… AVMA and AAVMC for noting there is a need and now is the time to act to make our profession more diverse, equitable, and inclusive," Dr. Perry said. "Amongst the many changes 2020 has brought, the cries for social justice and diversity partnered with equity and inclusion have been the themes echoed both nationally and globally. I am also honored to cochair this new commission with Dr. Christine Jenkins, who is one of our college's faithful alumna and a strong advocate for veterinary medical education, as we all work together to make a lasting difference in the future of the veterinary medical profession."
The commission's organizational members also include the American Animal Hospital Association (AAHA), Veterinary Medical Association Executives (VMAE), National Association of Veterinary Technicians in America (NAVTA), Veterinary Hospital Managers Association (VHMA), and Student American Veterinary Medical Association (SAVMA). Each group will designate a commission representative.
Additionally, AVMA and AAVMC say they are working with veterinary affinity groups, including the Multicultural Veterinary Medical Association (MCVMA), and other stakeholders, to select six additional persons with expertise or interest in DEI.
"In collaboration with other committed stakeholders, I am confident we will develop an effective, relevant strategy that helps us transform veterinary medicine into a more diverse, inclusive profession to meet the evolving needs of the clients and customers we serve and the animals in their care," Dr. Jenkins said.