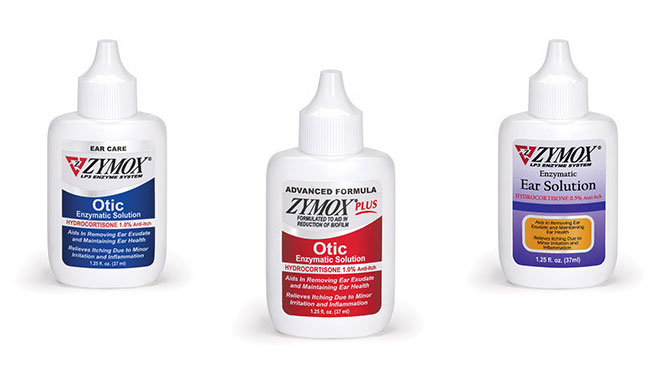 Three hydrocortisone ear solutions have been removed from Amazon after they were identified as counterfeit.
Pet King Brands was alerted by consumers of listings for three supposed Zymox ear products on Amazon's website, the company says. Pet King Brands then purchased some of the products in question from the Amazon storefront and, ultimately, confirmed they were counterfeit. As a business entity, Amazon is not an approved seller of the items, although there are authorized sellers of Pet King Brands' products on Amazon. The global retailer has since removed the listings and issued refunds to customers who were sold and shipped the products.
The products are:
Zymox Otic ear solution with 1 percent hydrocortisone (1.25 fl oz);
Zymox Otic Plus ear solution with 1 percent hydrocortisone (1.25 fl oz); and
Zymox Enzymatic ear solution with 0.5 percent hydrocortisone (1.25 fl oz).
The counterfeits were reportedly verified through Pet King Brands' quality and safety enforcement program. The company is currently testing some of the items to determine their contents and offer consumers more information.
"Our company will continue to fight counterfeiters who deceive consumers and sell products that risk the health or life of beloved pets," says Pet King Brands' founder, Pamela Bosco.