Likarda, a regenerative medicine company for companion animals, has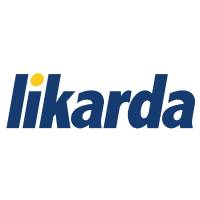 received $4 million in Series A funding from Werth Family Investment Associates to back the company's proprietary Kanslet insulin-producing cell clusters, which can be infused into animals with diabetes, allowing veterinarians to offer a minimally invasive and cost-effective answer to pet owners, according to the company.
Microencapsulated islets (the insulin-producing cells of the body) are transplanted via injection into the belly of a diabetic dog, removing the need for twice-daily insulin injections, the company stated. The additional funding allows Likarda to scale the project to thousands of animals, and the clinical research program is expected to launch by the end of 2017.
"Partnership with Werth Family Investment Associates brings both funds to advance our product line and extensive experience in successful pharmaceutical licensing of new products for both human and animal health," said Lisa Stehno-Bittel, Ph.D., Likarda president and co-founder. "[It's] exciting and transformational for both animal health in the region and the global prospect of cell-based therapies for diabetic pets."