Suggested Veterinary Products
The long-running animated sitcom "The Simpsons" is giving Lisa a new calling. In this Sunday's episode, set to air on Fox at 8/7 central, the animals of Springfield are getting a new caretaker. TVLine reports that Lisa performs CPR on a raccoon after it's been tased, then heads out to local veterinarian Dr. Budgie's office.
Lionel Budgie, DVM, voiced by actor Michael York, allows Lisa to work at the veterinary clinic as an intern. In true television show style, Lisa reportedly finds out what it's like when a patient's health declines, and learns a difficult lesson in the process.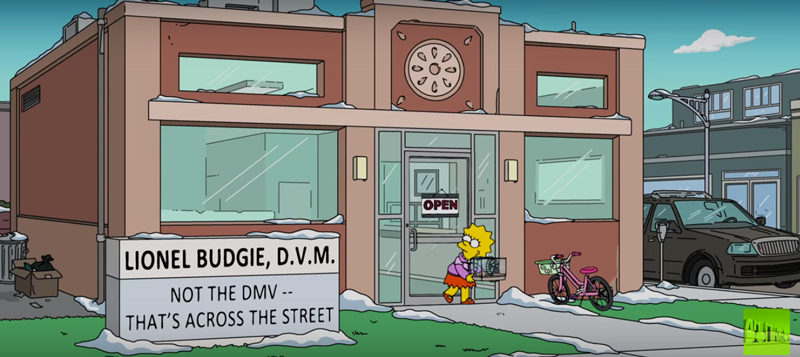 Screencap/youtube
Dr. Budgie has a sign we all might relate to…
Check out a clip from Sunday's episode below:
Will you watch to find out how Lisa does as a veterinary intern?