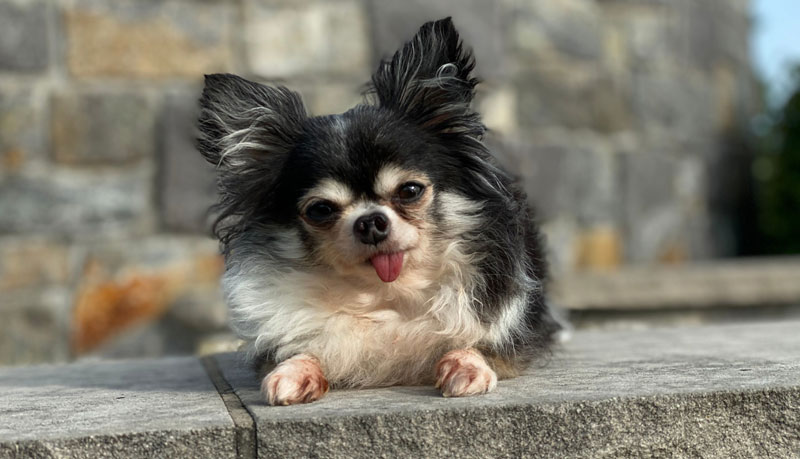 As the old adage states, "Good things come in small packages."
This was certainly the case for this year's American Humane Hero Dog Awards, which saw the top prize of "most heroic canine" go to MacKenzie, a Chihuahua, weighing just 4 lbs. (1.8 kg).
The pooch bested 407 competitors across the U.S. to take the proverbial crown in a contest that garnered more than a million votes from the American public.
The New York-native first impressed a panel of celebrity judges—including Erik Estrada, Danielle Fishel, and Ariel Winter—and ultimately took the top title in her individual category, "Hero shelter dog of the year," before moving on to the finals.
Born with a cleft palate, MacKenzie contracted aspiration pneumonia as a pup, which nearly took her life, American Humane says. These days, she works as a surrogate, offering comfort and security to baby rescue animals born with birth defects who have been separated from their birth mothers. MacKenzie also interacts with young children at schools to help teach open-mindedness toward animals and people with physical differences.
"The American Humane Hero Dog Awards were created to honor some of the world's most extraordinary heroes," says the group's CEO, Robin Ganzert, PhD. "These heroic canines have gone above and beyond the call of duty, saving lives on the battlefield, comforting the ill and aged, and reminding us of the powerful, age-old bond between animals and people."
To learn more about this year's finalists, click here.