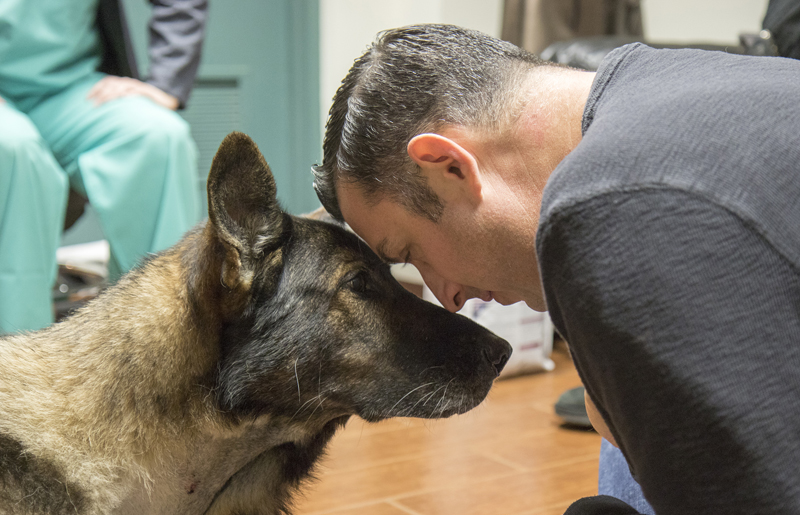 Fans of Live PD breathed a sigh of relief last week after a beloved canine officer underwent successful emergency surgery at the University of Missouri's (MU's) College of Veterinary Medicine Veterinary Health Center.
Throughout his storied career with the Greene County Sheriff's Office in Missouri, Lor, a German shepherd originally from the Czech Republic, worked alongside his handler, Deputy Sheriff James Craigmyle. The duo achieved a loyal fan base through years of appearances on Live PD, a reality television show offering viewers a behind-the-scenes look at 911 calls across the U.S.
"Lor was a fantastic police dog due to his courage, heart, and relentless drive," Craigmyle says. "Whether it was sniffing out illegal narcotics or apprehending suspects who had fled from the police, he was a phenomenal asset to our team."
The pair retired from the force in November 2019, with Lor living with his handler as a pet rather than a partner.
Last month, Craigmyle rushed Lor to the veterinarian after noticing he was panting heavily and had a fever of 104 F. He was told the dog may have had a tumor rupture in his small intestine, and was referred to MU's College of Veterinary Medicine Veterinary Health Center for treatment.
The veterinary team there recommended surgery on the dog's small intestine, but warned Craigmyle that Lor was not in the clear.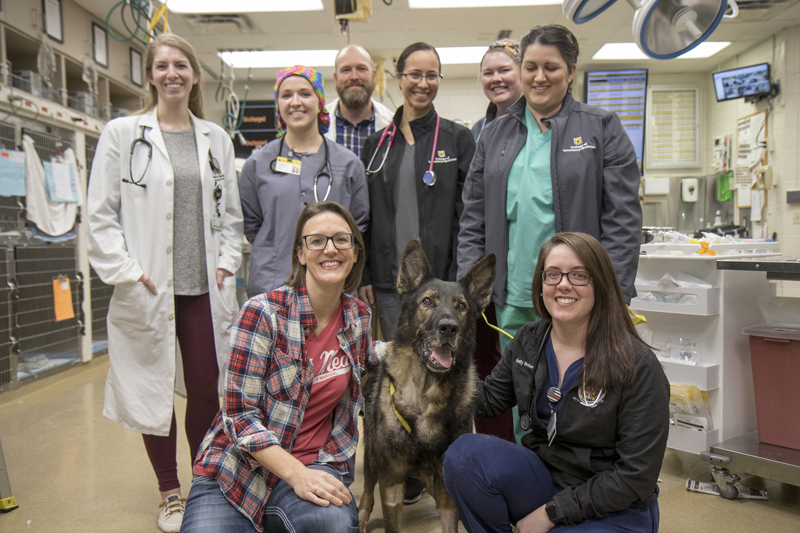 "When I took him to the emergency veterinary hospital [at MU], there was a 50-50 chance in terms of whether or not he would make it," he says.
However, after a lengthy surgery and a regime of antibiotics, Lor's condition began to improve.
"All the doctors and technicians at MU that helped him recover were incredible."
Fortunately, the dog's medical costs are being covered by Project K9 Hero, an organization that helps with veterinary bills of retired military and working dogs.
"I have been receiving messages of support from people in Japan, Germany, South Africa—you name it," Craigmyle says. "Lor helped bridge the gap between law enforcement and the community. He is nothing short of a hero."
With files from Mizzou News: University of Missouri