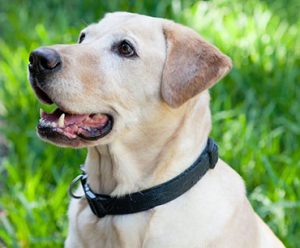 A drug-resistant strain of heartworm was discovered in a dog in Metairie, La., according to local veterinarian, Cynthia Benbow, DVM, CVA.
Maddie, a yellow lab from Metairie, was a patient of Dr. Benbow.
According to the news release issued by Benbow's office, Maddie contracted heartworm while on a monthly preventive. The heartworms had resurfaced in Benbow's long-time patient after a bout three years prior even though Maddie's owner had, as Benbow described, "religiously" stuck with the prescribed prevention regimen.
Testing revealed the dog was infected with a drug-resistant strain of heartworm.
A sample of Maddie's blood was sent to Ray Kaplan, DVM, at the Department of Infectious Diseases at University of Georgia (UGA) College of Veterinary Medicine, according to Benbow.
Dr. Kaplan's lab confirmed that the heartworms were indeed drug-resistant, and established the strain for research purposes, naming it Metairie-2014.
Louisiana hosts "by far the most cases" of suspected drug-resistant heartworm strains, according to Cassan Pulaski, a doctoral candidate at Louisiana State University (LSU). Southern states show higher incidences of likely drug-resistant strains, particularly those surrounding the Mississippi River Delta, he said.
It's unknown how many drug-resistant heartworm strains exist because local veterinarians do not have the research tools to verify resistant strains, according to Pulaski. Instead, vets determine instances of "suspected" strain resistance when prevention drugs fail. Pulaski said LSU receives reports about apparent drug-resistant heartworms from vets about every other month.
The heartworm strain found in Maddie marks one of three lab-verified resistant strains in Louisiana, Pulaski said. One was discovered in Baton Rouge; the other in Lafayette.
Kaplan said his lab has used the Metairie-2014 strain in several research projects to help understand what leads to drug-resistant heartworms. Maddie has since passed away from old age, but Kaplan said her blood sample could help researchers in creating a faster test to confirm resistant heartworms.
Preventive is crucial
Kaplan, Pulaski, and Benbow all stressed that pets always should remain on heartworm preventive. Even in pets with resistant strains, the medication managed to kill off all but only a few of the heartworms, Kaplan said.
"Those drugs are still preventing the animal from becoming more infected," he said.
"It is crucial for pet owners to understand the importance of being on consistent, monthly heartworm prevention and a mosquito repellent," said Benbow. "Since this resistant strain was found in Metairie, the double-protection approach is the best way for owners to protect their pets from now on, no matter what time of the year."
Benbow urged pet owners in the area to not panic, as it's extremely rare for dogs to contract the drug-resistant strain of heartworm, she said.
"It's not common, but it is out there," she said.
Benbow said thanks to Maddie's owners, this strain of heartworm is helping researchers at UGA better understand and help solve the problem of drug resistance in heartworm.
Kaplan's findings were published in the journal, Parasites & Vectors last month.