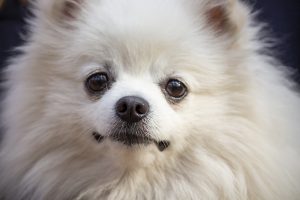 Lystn has issued a response to the U.S. Food Drug and Administration's (FDA's) warning notice against its dog food products.
The FDA cautioned pet owners not to feed their pets Lystn's A+ Answers Straight Beef Formula for Dogs due to Salmonella.
In its response, Lystn offered what it said were corrections to claims made by the administration regarding its dog food:
The best use by date (BUBD) is incorrectly listed as 20/08/20. The date is 02/08/20.
The statement that Lystn has recalled the affected lot in Nebraska is not correct. Lystn stopped further distribution of the lot in question working with its distributor, retail stores, and the Nebraska Department of Agriculture (NDA), which reported the product was removed from retail store shelves.
One reason a nationwide recall has not been implemented is because the product was only tested by the state of Nebraska and Lystn for which the test results were contradictory and not tested by the FDA.
Lystn also points out that though the FDA says the product represents a serious threat to human and animal health and is adulterated under the Federal Food, Drug, and Cosmetic Act (FD&C Act), neither the company nor any government agency has received reports of illness.
"Because Salmonella is prevalent throughout much of the food chain and in our environment, Lystn formulates Answers Pet Food products to protect the pets and their owners from potential harmful bacteria using what is referred to as hurdle technology," the company wrote in its response.
"One step of [our] hurdle technology uses natural competitive inhibition through fermentation by inoculating our products, which favors growth of desirable (good) bacteria, but inhibits the growth of pathogens (bad bacteria). This avoids destroying the benefits of good bacteria needed in the gut of the pets ingesting Answers Pet Food and continues to protect the pets post-ingestion and the household environment from potential pathogens."