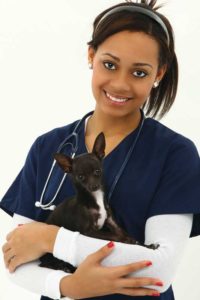 Having practiced for 36 years in our marvelous profession—27 years as the owner of a small animal clinic—I have experienced firsthand how difficult it can be to hire an associate veterinarian. If the offer wasn't as good as another practice or my location was less desirable, I could look forward to months or a year of working on my day off and many more weekends than I wanted. Now that I have sold my four-DVM practice to two of my staff members, I am enjoying semiretirement, working one to two days per week as a per diem DVM. In that role, I have also seen many other clinics struggle to hire DVMs.
By the numbers
It's not hard to understand the reasons for this particular difficulty in our field. Veterinary unemployment is only 0.5 to 1.7 percent.1 Further, in 2000, pet dogs numbered 68 million and cats, 73 million. By 2017, those numbers had grown to 89.7 million dogs and 95.6 million cats, a 32 percent and 31 percent increase, respectively.2 Those millennials we keep hearing about are delaying having children and getting pets instead. In short, demand for veterinary services has grown rapidly, yet supply has not kept up. For example, emergency/critical care DVMs are critically short in supply, with only 175 of 353 positions filled between 2016 to 2018.3 The situation is even worse in rural America, where food animal and equine veterinarians are routinely asked to cover many counties over great distances. The 2017 AVMA Report on the Market for Veterinarians shows a supply/demand ratio of 0.06:1 to 0.40:1 for much of the U.S. In addition, this puts upward pressure on veterinary associate salaries and on client fees.
There are more subtle aspects affecting this issue. Income inequality has been a parasite on the spending power of the average American for four decades. The share of wealth possessed by the top one percent rose from less than 30 percent in 1989 to 39 percent in 2016. The share held by the bottom 90 percent fell from 33 percent to less than 23 percent.4 This puts increasing pressure on practices to reduce or not raise fees, impinging on their net income. Another similar pressure comes from the high debt-to-income ratio for recent veterinary graduates. High debt leads to higher salaries required. Our profession has been devoting a great deal of time trying to solve or mitigate the problem of high tuition and crippling debt saddled by our graduates. Some improvements are being implemented (scholarships, fundraising, and adjusting academic requirements), but we are still a long way from fixing this vexing problem.
A possible solution
One of my closest friends is a board-certified pediatrician; he says his medical profession faces similar issues to our own. One solution physicians devised was to establish mid-level providers. I am referring to nurse practitioners and physician assistants (PAs). These folks are trained extensively (possessing masters or PhDs) and can take much of the workload off their physician's shoulders. They can do physical exams, diagnostic testing, and write prescriptions, including controlled drugs. In the 1970s and '80s, when these professions were evolving, the medical community at large was skeptical and resistant. Today, however, MDs will say they cannot live without their nurse practitioners and PAs.
I propose the creation of a veterinary nurse associate (VNA). He or she would be a mid-level professional with skills and education greater than that of a veterinary technician or nurse, but lesser than that of a graduate veterinarian. Allow me to ease your mind. The objective of this profession would not be to take over or replace an associate veterinarian. Please do not feel threatened by this concept. Educated in veterinary schools, these candidates (small animal track) would spend two to three years learning to do a thorough physical exam, some basics about diagnostic testing and imaging, pharmacology, wound management, coaptive devices, rehabilitation, etc. They could not replace an associate, as they could only practice under a DVM's direct supervision. In other words, they could not work as a doctor while the practice owner is off duty/on vacation. What they could do is basic wellness exams, administer vaccinations, and treating straightforward/routine illnesses and injuries (e.g. simple fight wounds that do not require surgery, prescribe pain medications for common athletic injuries or arthritis). These individuals could potentially take a large burden from the veterinarians' shoulders. They would be ideal for practices that are growing and need help, yet do not have enough caseload for an additional doctor (if one can be found). The veterinarians would handle more serious medical and surgical cases, and, of course, see those clients that request them. There is already a giant pool of applicants ready to go, meaning very advanced technicians and those unable to gain admission to a DVM program.
For the food animal/equine fields, VNAs would learn vaccinations, castrations, sample collection, some basic emergency services, herd health concepts, lameness tests, etc. Large animal operations are so desperate for veterinary care, they would likely welcome VNAs with open arms. A single veterinarian could cover vast areas by employing a group of these professionals with their own trucks.
Cost Considerations
I suggest the pay scale for a VNA be roughly half that of an associate veterinarian, but compensation is certainly variable depending on the candidate's skills and experience. Clients can be charged less to see a VNA and that will please many of them. If these appointments are priced correctly, the practice can see an improvement in its net revenue, allowing for better pay for associates and staff. I think corporate practices will also look favorably on this idea.
From the perspective of education, veterinary colleges already have the staff they need to prepare this new category of veterinary professional, and the tuition dollars collected would offset the financial burden of minimal state funding. Seems like a good situation, provided the logistics can be handled.
One hurdle that will require some work and effort is to establish a VNA practice act, state and national board testing, and licensing. Further, the practice act will need to establish continuing education (CE) requirements.
I have been around the block a few times. I have seen some pretty dramatic and unintended consequences of poorly designed plans (teachers fixing the results of standard tests when they knew poor test scores would cause funding cuts in the "no child left behind" rules). But I think the benefits of establishing mid-level VNA programs would solve more problems than they would create. I challenge you to talk to your own health-care provider about nurse practitioners and physician assistants. It will open your eyes.
Lorin D. Lawrence, MS, DVM, is a "partially" retired small animal practitioner in Charleston, S.C. He is the previous owner of Ebenezer Animal Hospital in Rock Hill, S.C., which he took over in 1986 and grew its revenue 10 times by the time he sold it in 2013. Since then, Dr. Lawrence has been enjoying a light schedule of relief work in the low country of South Carolina. He currently serves on the board of the South Carolina Association of Veterinarians (SCAV). He can be reached at bigcheese@vetpinions.com.
References
1 http://veterinarynews.dvm360.com/year-ahead-things-are-looking-bright-veterinary-profession; JAVMA – Javma News Apr 1, 2019 pp772-777 Hiring Crunch-How To Hire Veterinary Team Members-supply-demand ratio
2 https://www.statista.com/statistics/198100/dogs-in-the-united-states-since-2000/
3 https://www.statista.com/statistics/98102/cats-in-the-united-states-since-2000/
4 https://www.avma.org/News/JAVMANews/Pages/190301a.aspx
5 https://www.cbpp.org/research/poverty-and-inequality/a-guide-to-statistics-on-historical-trends-in-income-inequality