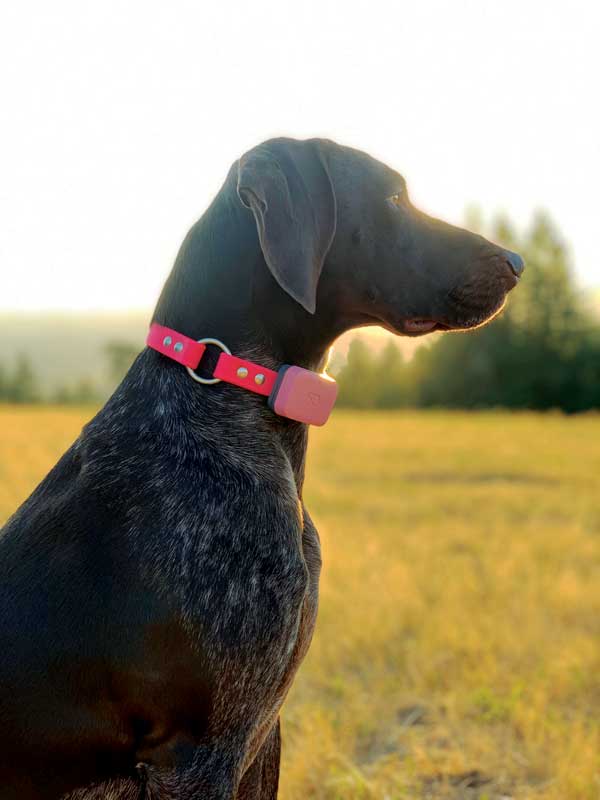 As clinicians, we are great problem solvers. We love a good challenge, even the really tough ones. Yet, frustration arises when we cannot seem to make any headway in improving a pet's condition. We've heard these words so many times: "My pet has been slowing down, sometimes he limps, but he is not in pain." Just as we're reaching for our bulky—albeit not always effective—toolbox to provide great palliative care, there is no convincing the owner their pet is in pain, not to mention losing that extra weight could help relieve it. Fast forward six months. The pet is back, but this time, he's even heavier and clearly limping.
There are many reasons behind such reactions. We know owners love their pets, but acknowledging their furry friends are overweight or in pain can make clients feel guilty or powerless, while some simply cannot afford the cost of surgery or treatment. And sometimes, the changes have happened so slowly that clients just assume it is part of the normal aging process.
Why making a difference early on is so difficult
The harsh reality is that pet obesity has reached epidemic levels in the U.S., and that an overweight dog's lifespan can be up to two-and-a-half years shorter because of it. We also know overweight dogs are two to three times more likely to develop osteoarthritis (OA), and that half of cats and dogs suffering from this disease are also overweight or, worse, obese.
For many practitioners, this does feel like Groundhog Day. Every time they are brought in, the patient is stiff and overweight, and we notice the palpable medial buttress, stiff hips or elbows, and the loss of muscle mass.
But by this time, the osteoarthrosis has inevitably progressed to the point of palliative treatment. The weight is hard to get off due to mobility limitations, and the loss of lean muscle mass is very difficult to get back. It's a situation many wish they could have avoided altogether. This is certainly frustrating for a veterinarian; we are left with the feeling that if we had been given a chance to intervene, we could have made a difference.
In all fairness, these small, gradual changes in a pet's well-being can easily go unnoticed. In fact, most of these cases go undiscovered every day. It's also hard to bust some of the myths that can delay timely hospital visits. Owners can't always tell their pet is overweight. They may think osteoarthritis is a "normal" condition that pets develop as they age. That is why the chances of us discussing OA in what is now a young, perfectly healthy pet are slim.
But what if we had access to more than just owners' stories? Could technology help us act sooner by detecting these telling signs of inflammation or pain and help clients understand what is happening to their pet?
Veterinarians, researchers, and data scientists are harnessing the power of data to build algorithms that can shine a light on subtle behavior changes that are so difficult to spot. Accessing a timeline of events accurately that indicate certain behaviors like scratching, sleeping, eating, and drinking, as well as activity levels, can be incredibly useful because it can enable us to prevent disease instead of just treating it. After all, pets' behaviors are the best indicators of their well-being.
This really hit home for me one day. My three-year-old German shorthaired pointer, Sandy, loves being warm and snuggly, so getting back into the bed didn't seem out of the ordinary. She had also gained several extra pounds, which I put down to the increasing amount of snacks she was getting. We noticed she would hesitate to jump and her runs were slower. She was not obviously lame—my husband and I just thought she was just off her A game, ever so subtly. A few days later, she only did half her normal mileage as she went trail riding with the horses, which is one of her favorite activities. She would usually do twice the distance the horses did, but she only ran nine miles that day. Sandy was lame the next day. We could have brushed it off and blamed it on a strain sprain, assuming she would be better soon. In fact, her limping did improve over the following several days, but she had stopped running and her activity tracker showed she wasn't burning as many calories. Putting together all the pieces, alongside the undeniable and objective data from her activity tracker, it was obvious a cruciate ligament injury was highly likely. An exam and imaging confirmed she had partial tears bilaterally. She is recovering very well, but her signs before the surgery were incredibly subtle. Several other veterinarians had tried to comfort my anxieties, telling me she looked sound. She did, when they saw her, but diagnostics told a very different story.
What data from activity trackers can tell us
Technology that helps a pet's activity tracker detect when a dog is scratching, sleeping, eating, drinking, or running provides invaluable data in that it can alert owners and veterinarians about any significant changes in these behaviors. And there is more: a dog's behavior data can be quantified and analyzed in relation to its medical health history.
Activity trackers can indicate a pet's usual activity baseline. Combined with other inconsistent behaviors, a drop in activity levels can trigger alerts, which is when the owner can share their pet's behavior timeline with their veterinarian and schedule an early visit. By monitoring and quantifying a dog's daily routine, slow behavior changes can become obvious. This gives us the chance to make a difference early on, and in cases like Sandy's, help the pet retain muscle mass, correct the deficit, keep weight down, and support joints. That would give her the best chance to run along with her horses for as long as possible.
Teaming up with our clients
Big data can help us gain insight into pets' health like never before, but it can also help us develop a stronger partnership with our client at a time when they do not think they need any help with their pet, namely, before the weight gain and mobility issues are obvious and so much harder to treat. Using activity-related insight and detailed behavior timelines, veterinarians can make lifestyle recommendations that help owners ensure their pets keep a healthy body weight and reduce the risk of OA and subsequent intervention. By analyzing data from pets' activity trackers, researchers have shown dogs averaging more than 60 minutes of daily activity are less than half as likely to be overweight or obese. Data science also tells us dogs that become overweight are 20 percent less active than those maintaining a healthy weight.
Technology can definitely help veterinary professionals prevent diseases or treat them early on, but by no means does it provide a diagnosis. That's the veterinarian's job. There is so much pets cannot tell us or their owners. Data scientists have already set out to discover the subtle changes and patterns that give clinicians and pet parents the nudge their hunch is valid, and that now is the best time to act. This is where we have the best chance to make their pet's life better.
Aletha Carson, DVM, is senior manager, digital health at Kinship. Passionately curious, Dr. Carson graduated from Oregon State University College of Veterinary Medicine. She envisions technology as a way to help solve some of the hard problems facing veterinarians in practice today and enjoys working at the junction of new technologies and veterinary medicine. Grounded by years of clinical practice, Carson enjoys sorting out the practical application of big data and finding solutions for what matters to "me and my pets"—namely, how to provide top-notch, technology-guided care with a compassionate human touch.