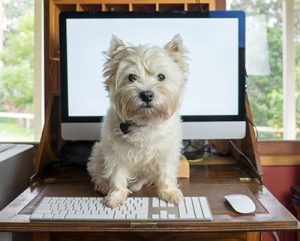 Pet food giant Mars Inc. announced it will invest $100 million in its new Companion Fund, which will back pet care products, tech, and services.
The venture fund will be led by Ben Jacobs, CEO and co-founder of Whistle, a company that makes GPS-based location and activity trackers for pets. He joined Mars Petcare in 2016 when it acquired Whistle for $117 million. Jacobs anticipates Companion Fund, which is structured as a standalone firm with Mars as its sole limited partner, will allow the company's pet care division to further diversify through helping start-ups fund product development, marketing, manufacturing, and distribution.
"We want to be the go-to partner for any promising new venture in pet care—whether that is health, nutrition, or anything else," Jacobs said.
Mars Petcare is one of the world's largest manufacturers of pet food, producing the Pedigree, Royal Canin, and Whiskas brands, in addition to owning BluePearl, and Pet Partners. The company is also one of the largest employers of veterinarians in the United States, with ownership of Banfield Pet Hospitals and other animal health businesses.
Additionally, Mars Petcare, in partnership with Michelson Found Animals Foundation and R/GA Venture, recently launched Leap Venture Studio, an accelerator program focused on fostering the growth and development of pet care start-ups.
"Pets are part of your family now," Jacobs said. "They are on your bed; not just in the yard. We are interested in companies that remove pain points for pet owners and help them keep their pets healthy."
Last year, U.S. pet owners spent an estimated $69.4 billion on animal care and supplies, according to the American Pet Products Association. These numbers are expected to increase in 2018.