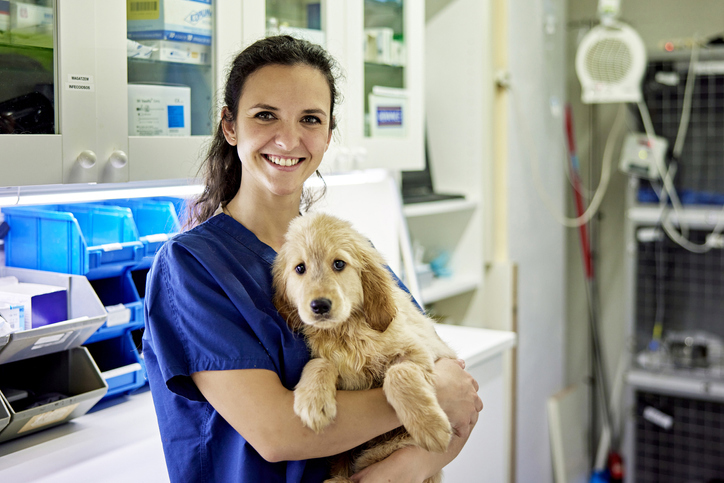 Ensuring the success, satisfaction, and well-being of new veterinarians is the goal of a mentorship program, launched jointly by the American Veterinary Medical Association (AVMA) and MentorVet.
Dubbed MentorVet Connect, the structured program connects early-career veterinarians with established animal healthcare professionals. The free offering aims to complement in-clinic mentorship, offering broader connections that span geographic and practice boundaries.
The program also offers access to a community of veterinarians at all career stages who have the desire to create a healthier profession through mentorship.
"We are thrilled to partner with MentorVet to offer this valuable resource to 2023 veterinary graduates," says AVMA president, Lori Teller, DVM, DABVP (Canine/Feline), CVJ. "We believe a strong mentorship program like this will play a key role in helping new veterinarians build healthy and successful careers, while ultimately strengthening the veterinary profession as a whole."
A positive mentor relationship can provide emotional and career support that impacts the success, satisfaction, and well-being of new veterinarians, AVMA reports.
Specifically, in a study measuring burnout levels among recent veterinary graduates, MentorVet program participants showed lower exhaustion and cynicism levels over time, while non-participants saw significant increases.
"Mentorship is vital at every career stage for all veterinary professionals and seems to be particularly important at career transition points," says MentorVet's founder and CEO, Addie Reinhard, DVM. "Our research suggests positive mentoring has the potential to reduce burnout and improve overall mental health and well-being."
Volunteer mentors must be licensed veterinarians with at least one year of experience who are willing to commit a minimum of five hours for initial mentor training and one hour per month for mentoring.
Meanwhile, mentees begin by completing an application and a one-to two-hour training program on the platform. When they are granted access, they can search for mentors in various locations and practice types, and send connection requests.
Once connected, mentees and mentors establish a six-month communication plan with at least one one-hour virtual call to discuss goals and expectations. Upon completion of the mentorship period, mentees and mentors can choose to continue the relationship or pair with new mentees or mentors, allowing for continuous growth and development within the veterinary community.
Initially open to 2023 veterinary graduates as mentees, AVMA expects to expand the program over time.
MentorVet Connect will begin pairing mentors and mentees beginning July 1. The program is free for participants, thanks to support from AVMA and educational funders, Merck Animal Health and Royal Canin.
For more, click here.