Suggested Veterinary Products
Merck Animal Health is throwing a bone to U.S. pet owners and the hundreds of thousands of diabetic dogs and cats by offering the free Pet Diabetes Tracker app.
"To help ensure the longterm health and well-being of a pet, successfully managing the various facets of the disease and treatments is critical," said Madeleine Stahl, DVM, associate director of scientific marketing affairs at the Madison, N.J., veterinary drug maker.
The Pet Diabetes Tracker enables owners to use a smartphone or tablet computer to input daily information, such as blood glucose levels, food and water intake, body condition and weight—all factors in keeping a pet's diabetes in check. The app also allows the pet owner to track insulin dosages, set reminders for when to re-administer doses or reorder insulin, and send status reports directly to the veterinarian.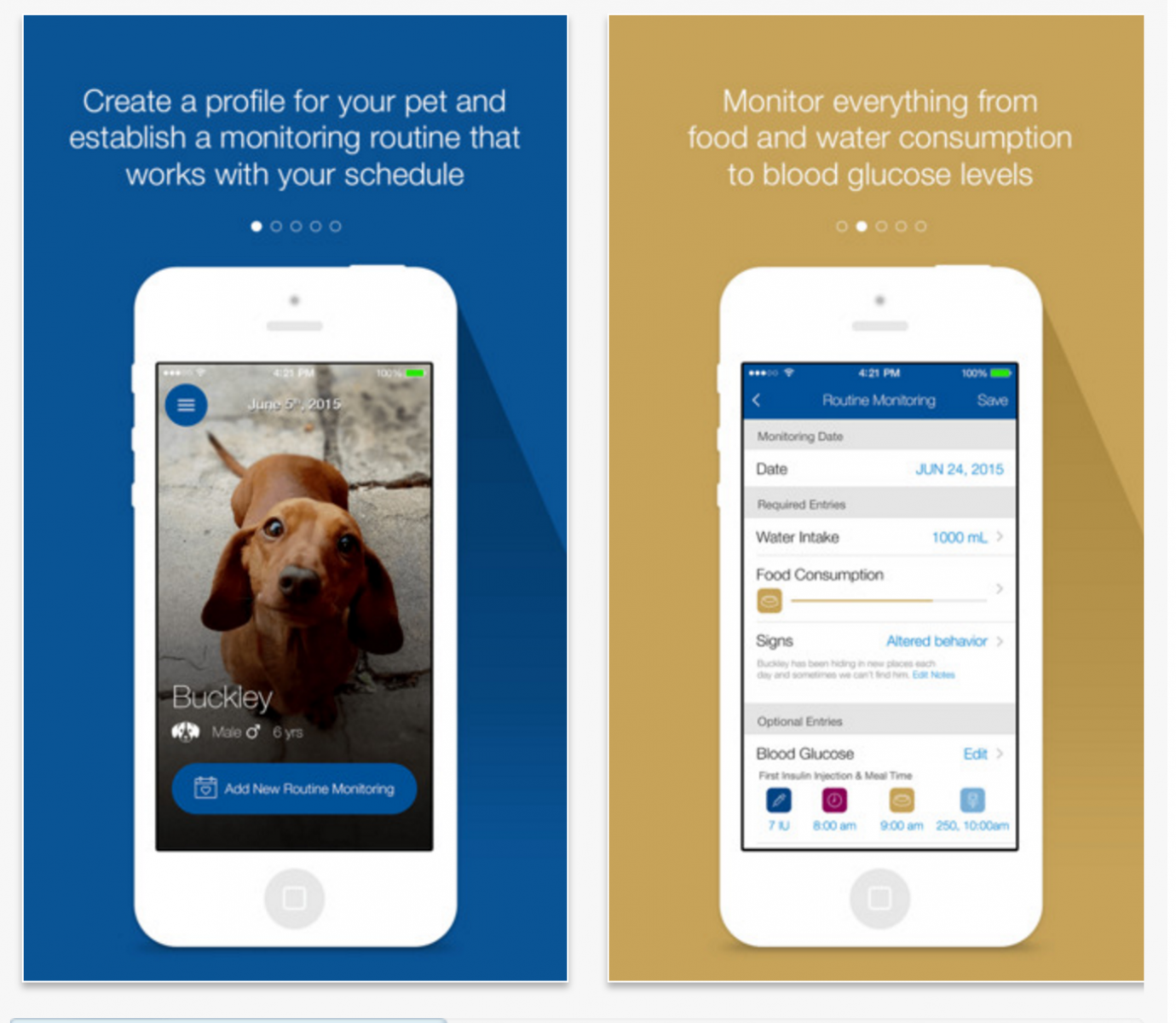 Merck Animal Health.
Screenshot of app.
"I think pet owners, especially those with a newly diagnosed pet, will find this app an incredibly useful tool because it puts all the pertinent diabetic health information at their fingertips," Dr. Stahl said.
The app may be downloaded from iTunes or Google Play.
Originally published in the April 2016 issue of Veterinary Practice News. Did you enjoy this article? Then subscribe today!