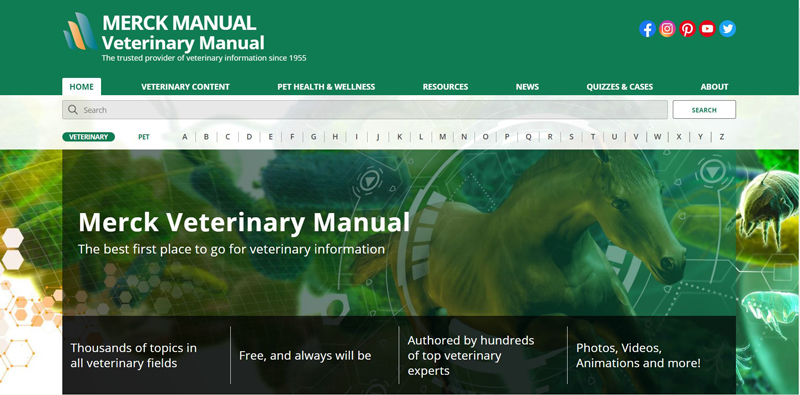 Veterinary professionals and students on the hunt for a free, quick-access animal health resource are in luck.
MerckVetManual.com has undergone a redesign intended to enhance user experience and streamline the website's search functions.
Updates to the landing page include:
a prominent search box;
a "letter spine," sorting animal health topics alphabetically;
a "quick links" tab, connecting users to pet health information, case studies, and clinical calculators; and
an "above the fold" section for specially featured content, photos, and animations.
The redesigned website also features new videos, including updated series about pharmacology and zoonosis.
The resource, which mirrors the 11th edition of the Merck Veterinary Manual (MVM), boasts free, unlimited access for veterinarians, veterinary technicians, veterinary nurses, and students. The website does not require registration, Merck says, nor does it include any advertisements or sponsored content.