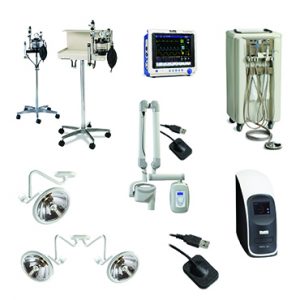 Midmark Corp. animal health solutions provider has extended its "TOTALLY!" 2017 promotion, meaning veterinarians and veterinary facilities can receive cash incentives and free onsite training with the purchase of select veterinary equipment now through March 10.
"This is an ideal opportunity for veterinarians to make 2018 a banner year for their practices," said Jamie Renner, senior market manager, animal health, for the Dayton, Ohio, company. "We know how easy it is to neglect staff training when things get busy. These valuable promotions offer deep discounts on staff training along with valuable product promotions to help keep veterinary clinics running at peak efficiency in the year ahead."
During the promotion, rebates and incentives valued at up to $3,500 are available with the purchase of eligible animal health products through an authorized Midmark dealer. Rebates and incentives include:
VetPro 1000 Dental Delivery Systems ($350 rebate)
VetPro OptiMax Digital Dental X-ray Sensor (free on-site X-ray Positioning Training, a $1,150 value)
VetPro CR Digital Dental Radiography Reader (free on-site X-ray Positioning Training)
VetPro Complete Digital Dental X-ray System with CR or OptiMax (free on-site X-ray Positioning Training plus free Midmark installation—a $2,000 value)
Matrx VMS / VMS Plus Anesthesia Machines ($200 / $200 rebate)
255 Single / Dual LED Procedure Light ($100 / $300 rebate)
Cardell Touch Multiparameter Monitor ($200 rebate)
Also during the TOTALLY! promotion, Midmark is offering two special animal health bonuses. Customers who redeem both a VetPro 1000 and any VetPro Digital Dental X-ray product featured in this promotion are eligible for the corresponding incentives, plus free Cleaning/Probing/Charting Training—up to a $3,500 value. Customers who purchase a Matrx Anesthesia machine, Cardell Touch Vital Signs Monitor and a Masimo CO2 Module receive all corresponding cash rebates, plus free Anesthesia Monitoring Best Practices Training—a $1,550 value.
Important dates
Promotion order period: Sept. 1 – March 10
Invoice must be dated: Sept. 1 – March 31
Last date to take shipment of products: March 31
Last date to claim incentives: April 30
For more information, call the Midmark customer experience department at 1-800-MIDMARK (enter ext. 107575 for promotion questions) or visit midmarkanimalhealth.com.