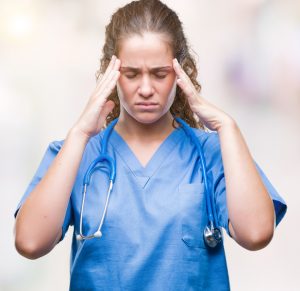 MightyVet is offering a two-hour session at the Western Veterinary Conference (WVC) on how veterinarians can best deal with moral stress.
Given the profession can be physically and emotionally demanding, the company is offering advice and tools to help alleviate stressful situations and their consequences, including burnout, compassion fatigue, ethics exhaustion, and suicide.
"Moral stress is not an inevitability in veterinary medicine," says Barry Kipperman, DVM, DACVIM, MSc, one of the panelists.
The discussion also will focus on how MightyVet is helping to bridge the gap in veterinary education by ensuring veterinarians are informed of, and prepared for, the challenges they will face in practice.
The panelists will explore the following topics:
Kipperman will focus on recent research on moral stress, including studies regarding the unique ethical dilemmas faced by veterinary professionals;
Laura Strong, DVM, will look at moral stress from the perspective of a hospital owner, addressing the challenge of balancing the financial well-being of a practice with the well-being of the staff; and
Carrie Jurney, DVM, DACVIM (neurology) will offer practical tips and tools to tackle the ever-present obstacles in veterinary medicine
Click here to register.