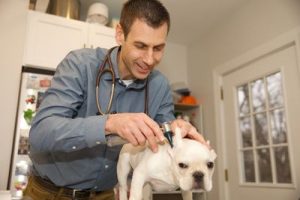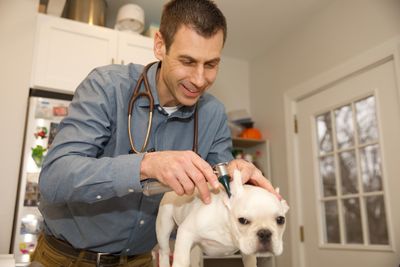 After launching franchise opportunities at VMX: Veterinary Meeting & Expo earlier this year, house call veterinary care group Mobile Veterinary Services (MVS) Pet Care is expanding its footprint throughout the northeast and southeast regions of the United States, announcing six signed franchise agreements in Atlanta, Philadelphia, and Pittsburgh.
The new developments will be led by franchisees Ian Haywood and Emanuel Graves, who will operate two house call mobile units in each of the three cities by July 2018. Both Haywood and Graves are seeking licensed veterinarians, who will be trained in the franchise system's house call services by Boston-based MVS partner Jeremy Gransky, DVM, who has practiced house call veterinary medicine in the area for 13 years.
"Pets and their families in Boston have overwhelmingly embraced the house call concept operated by Dr. Gransky over the years," said Todd Giatrelis, CEO of MVS. "Now, pets and their families throughout Atlanta, Philadelphia, and Pittsburgh will have access to the highest quality veterinary care, right in the comfort of their own homes.
MVS offers general wellness care, vaccinations, illness, and injury care, as well as hospice care and in-home euthanasia.
For franchising information, click here.