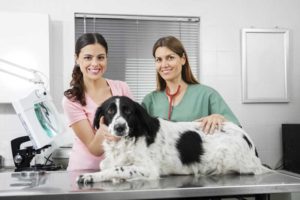 When pet owners needed to purchase parasite control products, they traditionally went to their local veterinarian. However, the influx of retail businesses (both online and brick and mortar) competing in this market has created a financial feasting frenzy on clinic profits.
"We have moved from having a near monopoly on the sale of flea/tick products to the current situation where less than half of clients are now purchasing their flea/tick products from their veterinarian," says Lowell Ackerman, DVM, DACVD, an independent consultant, author, and lecturer.
In most veterinary hospitals, pharmaceuticals represent 25 to 30 percent of revenue, according to Dr. Ackerman. As the bulk of that revenue comes from the sale of parasite control products, this "erosion" of sales is both significant and troubling.
Reel 'em back in
Reasons as to why pet owners have strayed beyond home base varies. Cost, convenience, and just not knowing the benefits of purchasing from their veterinarian are examples.
When it comes to product pricing, veterinarians need to be competitive, but they don't need to be the low-price leader, according to Ackerman.
"Clients see most noninjectable parasite control products as commodities, and it is easy for them to compare prices across different sources," he says. "If veterinarians want to keep this aspect of their business, they need to remove obstacles to pricing these products competitively."
This means veterinarians should indicate clearly that products are meant to support medical objectives, and not vice versa.
"Our primary goal is to deliver great medical care, and appropriate products help us accomplish this," Ackerman adds.
Maranda Elswick, DVM, has similar sentiments.
"The vast majority of veterinarians work hard at cultivating a trusting relationship with pet owners and would never steer their clients wrong for financial gain," says Dr. Elswick, a relief veterinarian licensed in Virginia and Florida, and creator of The Meowing Vet LLC (themeowingvet.com), an online veterinary education platform. "However, helping a client to understand that honoring such a relationship by purchasing products from their veterinarian is more important than saving a few bucks [through other outlets] can be quite difficult."
When talking with clients who buy preventives from retailers or online companies, Elswick highlights the many "fringe benefits" they receive when purchasing directly from the veterinary clinic. Consider the following:
• Pet owners have the opportunity to ask qualified staff questions about the product
• The veterinarian can physically show how to administer the product, clarifying whether it is topical or oral
• Purchasing a product directly from a veterinarian ensures the item is not counterfeit
• Veterinary teams can make sure products are stored in an appropriate environment (e.g. the correct temperature)
• Veterinary clinics can keep records as to when and for what pet the flea and tick preventive was purchased, prompting clients with courteous reminders when a refill is necessary.
The American Veterinary Medical Association (AVMA) features a section on its website devoted to this very issue. "Prescriptions and Pharmacies: For Pet Owners (FAQ)" points out some manufacturers sell their products only through veterinary clinics so veterinarians and pet owners can work together to determine the best flea and tick treatment for that pet.
"It seems more likely the product will be used properly (for example, a cat won't be treated with a product labeled only for use in dogs) if the veterinarian is supplying the medication and is counseling the pet owner on the proper use of the medication," according to AVMA.
Some veterinary hospitals point out that certain manufacturers only guarantee flea and tick products when purchased through a veterinarian.
"Many consumers don't realize the products you buy from your veterinarian are backed and guaranteed by the manufacturers," Ludwigs Corner Veterinary Hospital of Chester Springs, Pa., highlights on its website. "If your pet has a reaction or if you have issues with fleas and have consistently used it every 30 days, the makers will only guarantee the product if you have bought it through your local veterinarian's office. If your pet has a reaction, they will often pay for the pet's care regarding the reaction. If you have a flea outbreak in your home, they will compensate you for the cost of the product and cost toward flea treatment for your pets. If purchased elsewhere, the makers will not back the product."
Stockpile
With the vast array of products available, coupled with a small retail space, it takes some finesse to decide what assortment to carry.
In general, veterinarians predominantly should stock products reflecting the practice's standards of care for parasite control, Ackerman suggests.
"Most veterinary clinics do not have a substantial retail footprint, so if they can't be price competitive maintaining a full dispensary, they might consider partnering with an online pharmacy to offset the very significant inventory costs of stocking so many products on the shelf."
Ackerman names Vetsource and Vets First Choice as examples of two online pharmacies.
"Many veterinarians are finding that partnering with an online pharmacy not only allows them the convenience of home delivery for their clients, but often they can make as much or more profit this way without ever having to invest in much inventory," Ackerman says.
Limiting the range of flea and tick products in-clinic also allows for higher volumes to be sold at lower prices to the consumer—a winning combination, he adds.
"Many pet owners are enthused to buy preventives and other products directly from their veterinarian when offered a mail-in or online manufacturer rebate, as well as a seasonal promotion," Elswick says. "Some veterinary clinics also have success with client loyalty or rewards plans."
Veterinarians still need to stem the losses currently experienced, according to Ackerman.
"Interestingly, there is some anecdotal evidence that selling competitively priced premium products can reverse the tide and have clients purchase their products once again from veterinarians (or through veterinarians via online pharmacies)," he says. "This is actually quite encouraging, as it demonstrates clients prefer to buy from their veterinarian if they can get a recommended product at a competitive price."
In the end, fighting for your flea and tick preventive business is not just about profit, it's about overall veterinary care.
"It is important for veterinarians to protect their retail business, not only because it is a loss not easily replaced, but because pet owners benefit from getting appropriate products through their veterinarian, and instructions on how they should be properly used," Ackerman says. "Otherwise, clients may receive less than optimal advice through other less-informed channels."