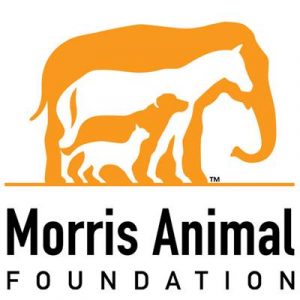 Morris Animal Foundation (MAF) has received a $2.3 million legacy gift from the estate of Karl D. Smith, a Denver businessman.
Smith, who passed away in 2009 at the age of 83, first learned about MAF through a past employee and was supportive of its mission to advance the health of animals.
"We are deeply appreciative to Mr. Smith for his visionary generosity almost 10 years ago in making a planned gift to benefit animals everywhere, and we are grateful to his estate trustee and estate attorney who have stewarded Mr. Smith's legacy so carefully," said Tiffany Grunert, acting CEO and president of MAF.
MAF is a nonprofit, global organization focused on improving the health of animals, including dogs, cats, horses, and wildlife. Founded by a veterinarian in 1948, its mission is to bridge science and resources to advance the health of animals.
"The significance of this gift to Morris Animal Foundation cannot be overstated," said Grunert. "Legacy giving is vitally important to our mission as we work to increase the number of studies we fund to address critical animal health problems around the world."