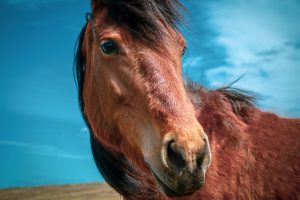 The Morris Animal Foundation (MAF) will fund three pilot studies in horse health focusing on parasitic worms and equine metabolic syndrome.
The studies, which collectively awarded more than $30,000 in grants, are in addition to eight large-animal research projects the foundation announced in April.
Identifying Drug Resistant Parasites, University of Delaware
Uses molecular methods to identify which species of equine parasitic worms come back first after deworming. Understanding drug sensitivity and specific resistance mechanisms will help researchers develop more effective and targeted deworming strategies.
Evaluating New Equine Metabolic Syndrome Test, Murdoch University, Australia
Investigates a new laboratory test to improve diagnosis of equine metabolic syndrome (EMS), a metabolic and hormonal disorder in horses. A new efficient and cost-effective EMS test will help veterinarians better diagnose and manage this complex disease in horses.
Understanding the Role of the Microbiome in Equine Metabolic Syndrome, Utrecht University, the Netherlands
Studies the potential relationship between the bacterial composition of the microbiome and the development of EMS in Shetland ponies. Understanding how EMS develops, and the role of gut bacteria in this process, might provide new opportunities to intervene in early stages of disease and help prevent horses and ponies from getting EMS in the future.