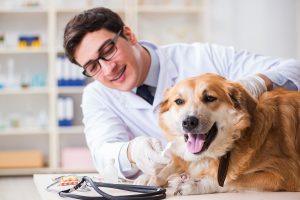 Through its two-month end-of-year giving campaign, the Morris Animal Foundation is aiming to fund scientific research to give animals everywhere longer, healthier lives.
"Those of us at Morris Animal Foundation know pets are a part of the family and there's nothing we wouldn't do to have more time with our loved ones," said Tiffany Grunert, president and chief executive officer at Morris Animal Foundation.
"It comes down to more time and better health, which is why, this season, we're asking for the public's support."
The foundation offers several ways to support the campaign besides direct contributions, including holiday cards. Gifts can even go twice as far, thanks to a group of donors, who are matching all gifts up to $100,000. More than 95 percent of all donations directly support the foundation's programs.
During the campaign, which ends Dec. 31., Morris Animal Foundation also will share stories of donors who lost their companion animals.