Suggested Veterinary Products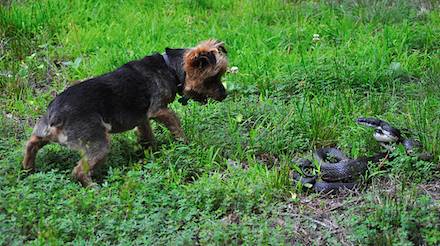 Morris Animal Foundation (MAF), through this year's Veterinary Student Scholars program, is funding 20 students conducting summer research projects at 20 different schools of veterinary medicine in the U.S., Canada, and the Caribbean.
"The Veterinary Student Scholars program provides summer research opportunities for students that ignite their interest in research careers," said Barbara Wolfe, DVM, Ph.D., DACZM, MAF chief scientific officer. "This summer, we have an amazing group of students involved with our program, and we are excited to see the outcomes of their research."
The program was created to address the growing shortage of animal health scientists needed to pursue answers to complex questions impacting animal health, according to MAF.
The foundation is funding $100,000 in student research grants. A few of this year's funded students and their areas of study include:
Jennifer Schefski of Colorado State University is investigating an alternative, inexpensive therapy for dogs that have been bitten by rattlesnakes. Most snakebite patients survive but can have significant pain and suffering during recovery.
Jalika Joyner of North Carolina State University is studying the shared pathogenicity of Salmonella species among mountain gorillas and livestock in Uganda. Mountain gorilla populations often are negatively impacted by diseases shared with domesticated livestock and humans.
Patrick Hepner of Iowa State University is working to develop a better understanding of corneal sequestrum in cats.
Kristine Hill of Ross University in St. Kitts is conducting a survey of late-stage embryonal deaths in leatherback sea turtles, now considered a vulnerable species. The turtles' low hatch success is around 50 percent, but in St. Kitts the success rate is below 5 percent.
"By offering research training opportunities for veterinary students, the foundation is helping to build the next generation of scientists who will be asked to tackle some highly challenging health problems," said Dr. Wolfe. "As a profession and as individuals concerned about improving animal health, we want to do all that we can to support these students in their research endeavors and interests."